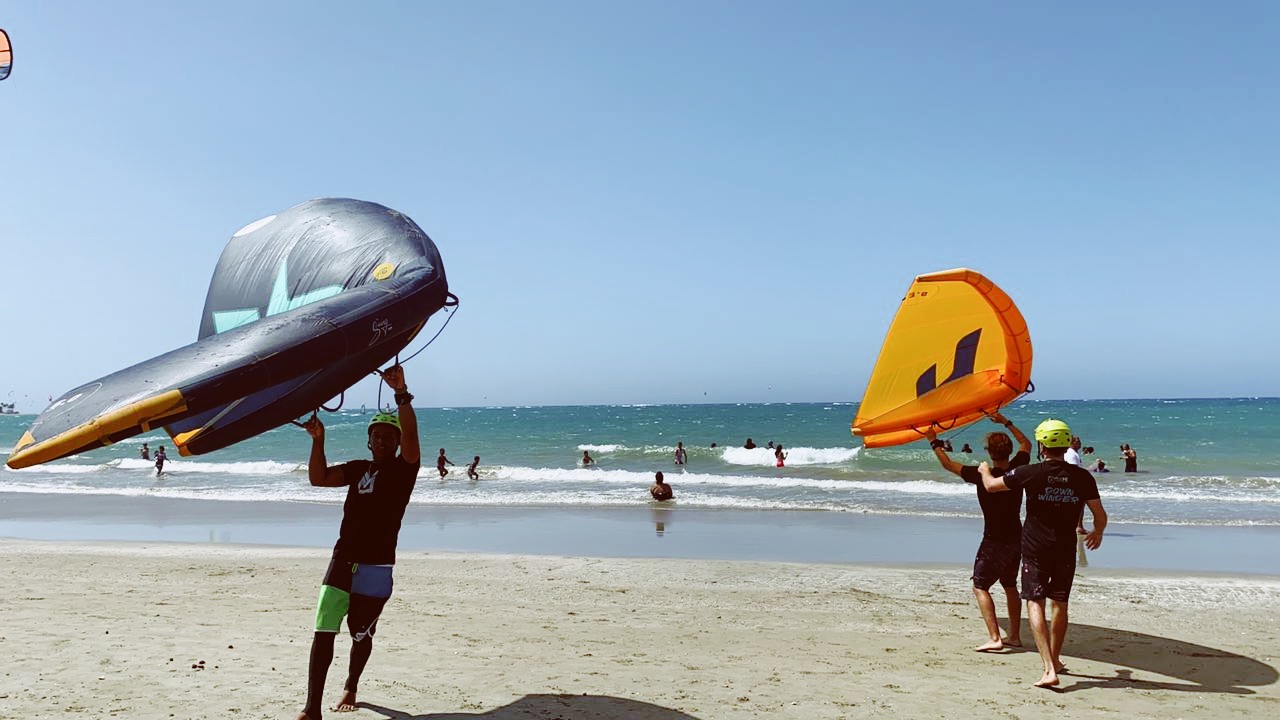 -Beginner Lessons
-On Land 
At Liquid Blue, we like to take our time with you, validating every step you take towards becoming an independent kitesurfer. There are 2 steps in your wingfoiling training – first on the sand and then in the water.
Wingfoiling is calling your attention? Now is the time to learn the basics of wing foiling, in this case Winging. It may look quite simple on how to hold the wing though it is trickier than what you think.
Within one hour of Wing Lessons on land you will be able to know the basics and figure out how the wing works.
How to hold the wing
How to generate power as well as slow down
Neutro Standing
Downwind position Upwind Position.
Following this hour on land, you will want to proceed on heading to the water!