Hello from Charles with Liquid Blue Cabarete! Thinking to Wing Foil? Already Wing Foiling though having some issues getting standing? Want a potential solution? Watch this video and reach out to us after for any further questions/comments-
A lot of people only try one way of standing up and struggle. Depending what stage you are at in your development, the spot you ride at, your strengths and weaknesses (stiff knees, sore ankles)… you might benefit from one style or another.
Personally I believe it is important to be aware that there is more than one way to do something!
This video will show you how to do three different ways though on land.
Getting on the knees sideways to the board's nose
Straight with the board on your knees
Standing & then bringing your wing up (in my opinion it works online on high volume boards)
In the future we will have a video on the water showing these different methods though for now you get the land view.
Cabarete in the Dominican Republic has more than 300 days of wind and waves a year which means essentially any week of the year we can have few days of great conditions to be on the water.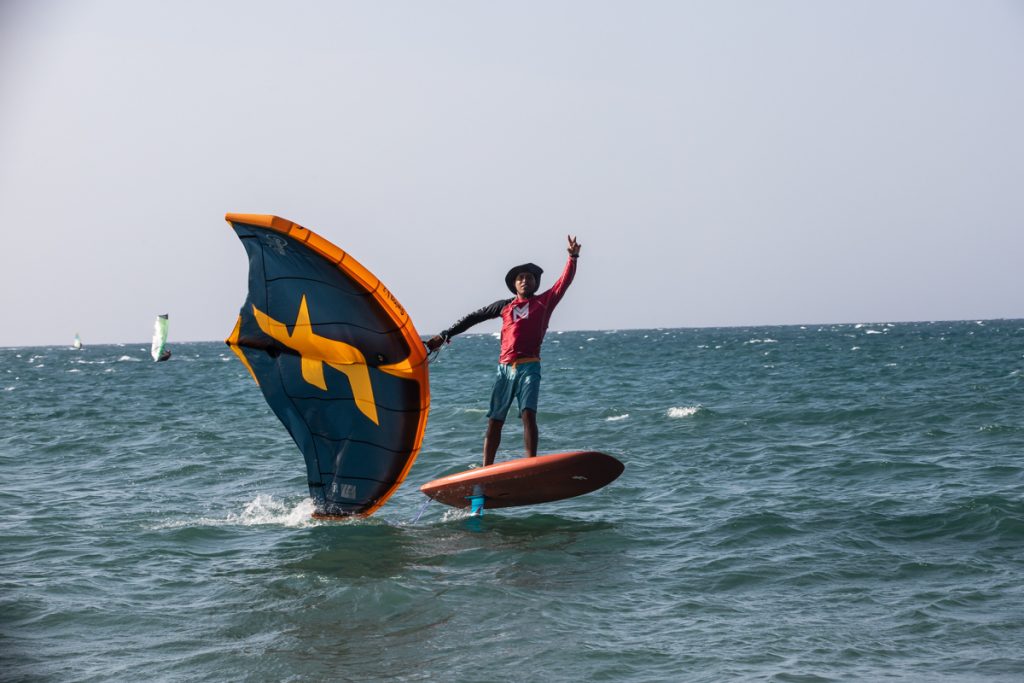 The great thing about the months of May till November is that people can get discounted fares on flights and lodging which is the bulk of the cost when traveling.
Here you do not need a car as you can walk anywhere or use simple public transport that is affordable.
In terms of food we have a range of prices and options which is steady year round.
Make sure to connect with us and get all the information you need to get ready if you are planning a trip to Cabarete, the Watersports Capital of the World.
You can chat with us directly via WhatsApp at +1(849)201-8694 or email us at [email protected].
At Liquid Blue, we provide wing foiling and kite boarding lessons, as well as equipment rental services, making sure that you get the most out of this extreme water sport!
For any ideas or questions you may have, comment in the section below or reach out to us via email or WhatsApp – and if you want to stay up to date with our content, subscribe to our channel.
Instagram: @lbcabarete
Facebook: Liquid Blue Cabarete
Website: www.lbcabarete.com
This video is made for educational and entertainment purposes.
Hope you enjoyed watching another one of our wing foiling tips and tricks videos.