Wing Foiling has become a very popular extreme sport on the North Coast of the Dominican Republic.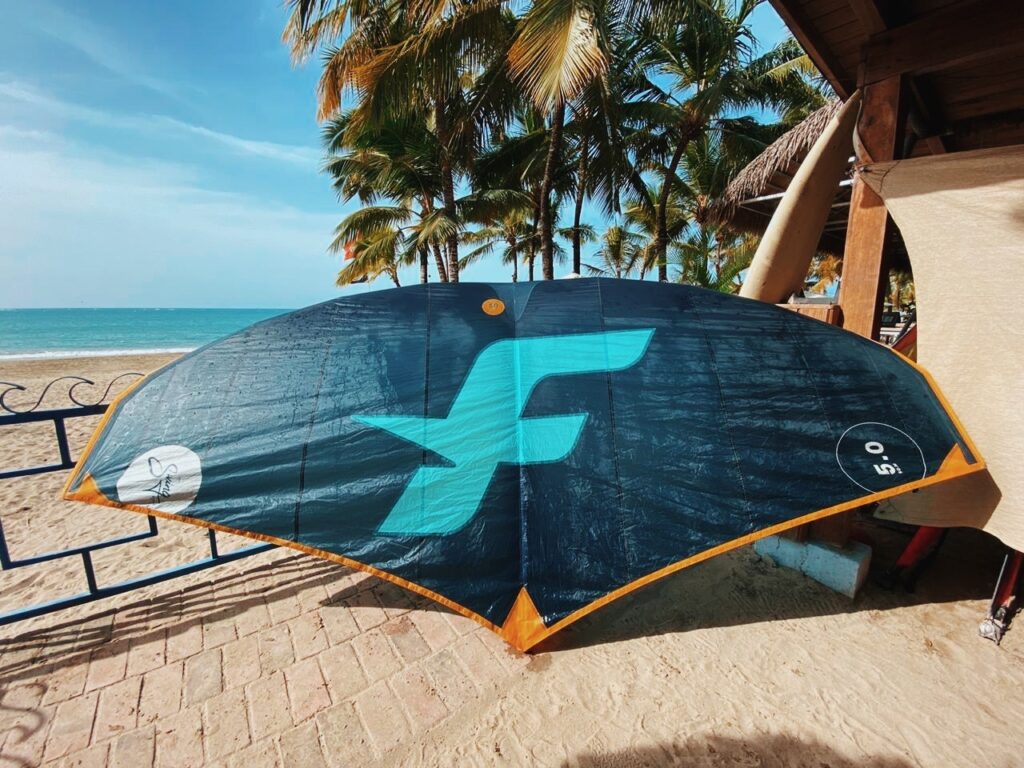 It consists in managing a wing not attached to the board and carried with two hands while standing on a hydrofoil.
As F-one mentioned " Wing Foiling is an incredible way to fly and experience new feelings on the water, once you try it, you'll be addicted."
Cabarete is already known as one of the best spot around the world for kitesurfing.
The wind keeps blowing constantly and in summer time is when this place can really become your favourite playground. Everybody seems to enjoy our spot and in this article I will explain to you why.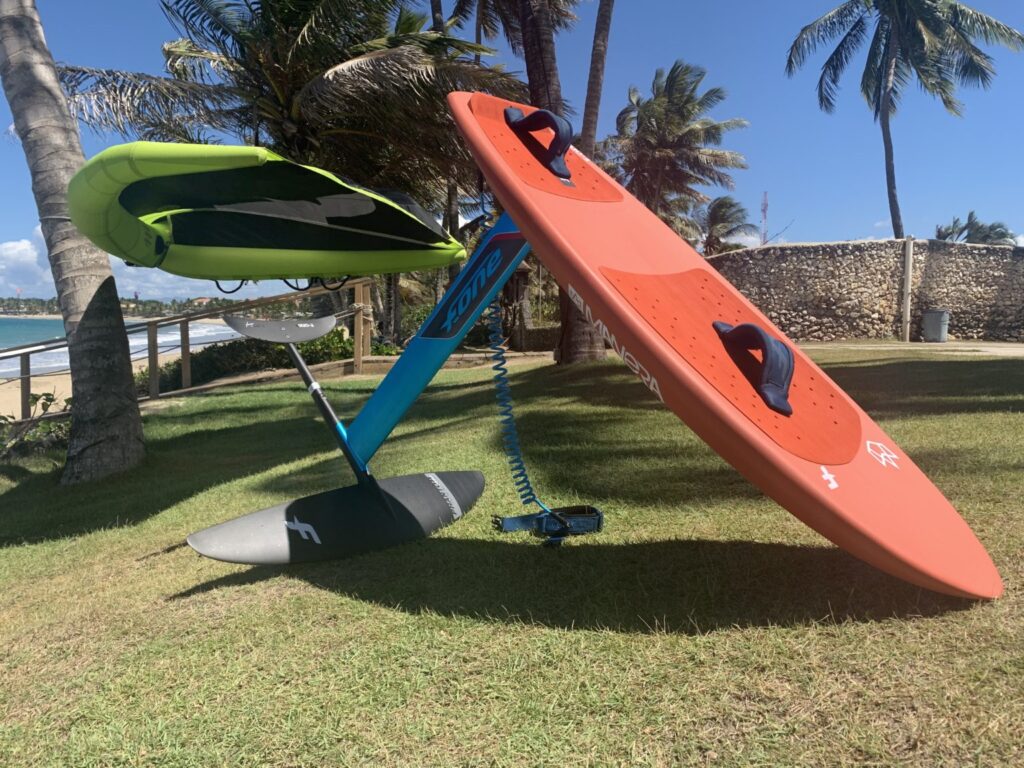 1. Cabarete is a windy paradise. No wonder it is the capital of water-sports! The wind starts blowing really early and it stays consistent throughout all day until later at night.
2. Cabarete Bay is the best place for any rider of any level to wing foil. It makes it easier because you can practice it by the shore without any issue. Also you will not have the fear to hit your foil to any rocks. Cabarete Bay is a very friendly spot.
3. There are all kind of conditions. You can go for a surf session in the morning, wing foiling, freestyle and strapless session in the afternoon. Besides all these water sports you can also do many activities on this island. Buggy rides, excursions, road-trips to Samana, whale-watching and much more.
4. There is a small wing community, everyone in Cabarete is super friendly.
5. Cabarete has it all! Flat spots such as La Boca River. Perfect places to ride waves such as Playa Encuentro and many other secret spots. You also have the possibility to embark yourself in many downwinders journeys! La Boca-Cabarete, Las Canas – Encuentro, Cabarete – Encuentro, Cabarete – Puerto Plata. These are all the routes you could possibly try! If you are just getting into wing-foiling or are already a PRO join us for some incredible adventures in the Dominican Republic.
Cabarete will forever remain a top destination for any water sports activities! We will make sure of that.
Also if you would like to learn and are looking for a school around Cabarete, don't hesitate to give us a call at ‭+1 (849) 271-9573.
Don't waste any more time. Get a one way ticket to the Dominican Republic and check out with your own eyes why this place is a wing surf foil paradise!