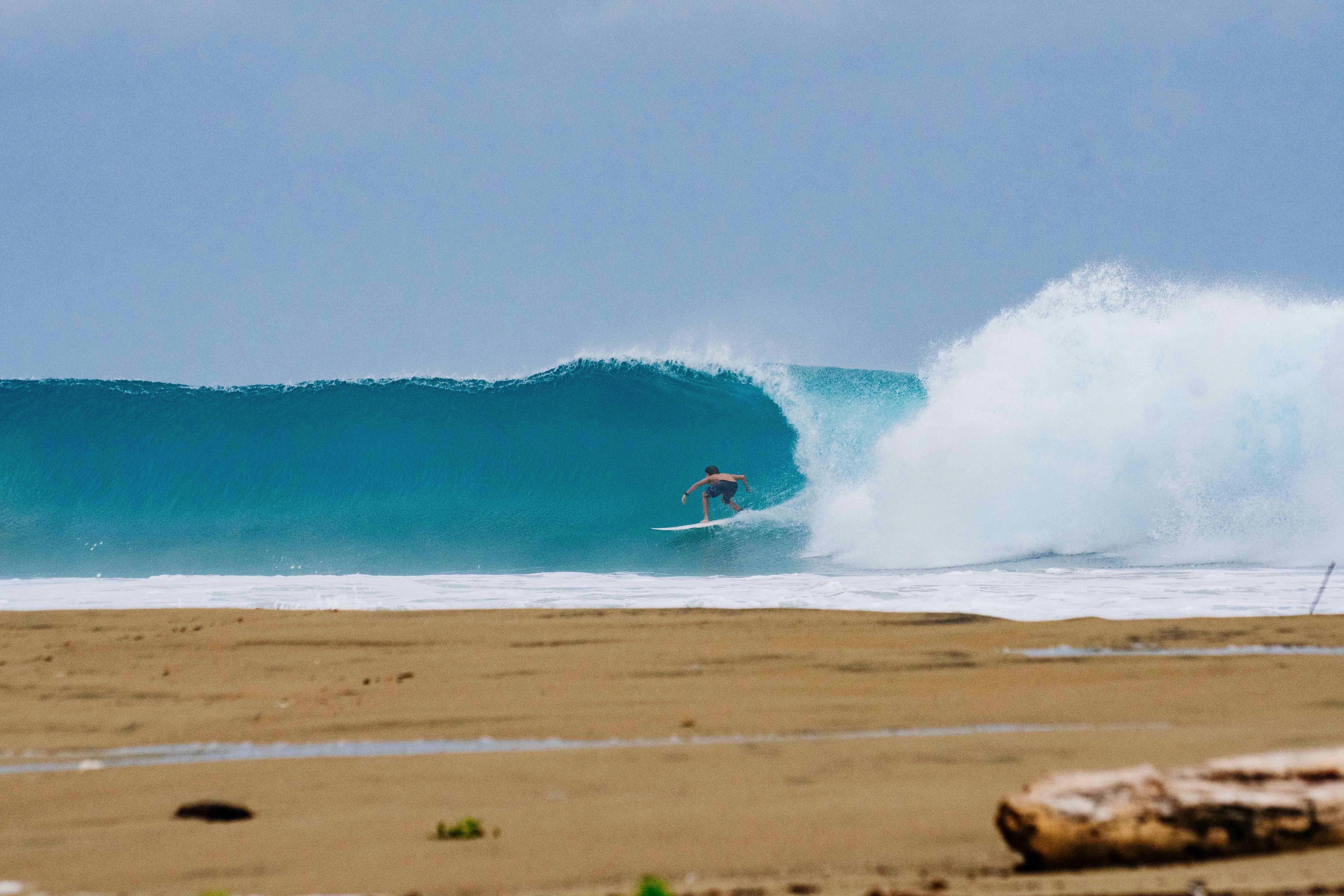 Welcome Back to Liquid Blue Cabarete!
Today we will be answering another question people have been asking us recently.
Is it worth coming to Cabarete? 
The answer is yes. Do you follow us on our social media, do you keep up with our daily posts? If you do, you already know what we are talking about and you probably have seen how beautiful this place is.
The sun is shining everyday, there is constant wind and nie waves on a daily basis, we got an amazing community, and so much more.
Cabarete is the perfect place to be during the winter time, especially if you work remotely, or if you enjoy watersports as much as we do!
If you live in the city and work remotely, there is no reason to stay there when you can just come down here and work from the beach under the Caribbean sun.
Cabarete is definitely an ideal spot for anyone out there who practices watersports or who's looking into getting one.
The winter time for watersports is really awesome, there is both a really good chance of good wind and waves. We are almost in November and we have already had an amazing swell these past weeks.
It is going to be really exciting to see what this winter has prepared for us.
Cabarete is known as the watersport capital of the world.
There is literally nothing you cannot do here. You name it, and we got it.
Learning how to kitesurf, surf, windsurf, wing foil has never been so easy.
We have constant conditions throughout almost the whole year and this is why we are considered as the watersport capital of the world.
If you are looking to get into a sport, or already know how to practice one, you are going to encounter conditions that are very exciting according to which spot you go visit. 
You have a wave spot, a flat water spot, you can always enjoy some downwinders from one place to another. You will also find something to do on those windless days, such as going to the beach, horseback riding, river floating, and so much more.
If you are thinking about booking a ticket, you should definitely consider it as the flights and accomodations can also be very cheap. Once you are here you will see for yourself why everyone that comes to visit this country for the first time, will eventually end up staying long term. There is a nice community, Cabarete is pretty safe, there is good food, good parties, lots of other types of activities, and once you are in the Dominican Republic we also recommend visiting other parts of the island since you can find some very pretty spots in the South.
We will soon be publishing an article talking about what is the easiest way to come visit us in Cabarete. So stay tuned on our website and other channels to find out more and get our help to book your visit.