If you are one of the lucky people who may be arriving in the Dominican Republic through the New Cruise Ship in Puerto Plata Taino Bay, then this article is for you.


After having many years on the Water Sport and Tourism activities in Cabarete, we are thrilled to be servicing you on the new Liquid Blue Taino Bay Concept Store in the new port of Puerto Plata City.

The Liquid Blue Taino Bay Concept Store will be a unique one stop shop, bringing you high quality items from our main brands we represent such as Hurley, SunBum, Vissla, Havaianas, Chums, among other brands that will provide all the essentials for the rest of your trip.

Inside our shop you will also find Authentic Local Artesanal products to take back home with you. We are really focused on taking this opportunity to show local products from the North Coast and serve you with unique items, instead of the usual souvenirs you could find in any other shop.


Most likely you  will be spending long hours in the sun whether you are Surfing, doing an  ATV Tour or a city Tour with or without us, sunscreen will be one of those essentials you will need in hand, throughout your stay in the island and the Caribbean. Hopefully by the time you arrive you are not already SunBurnt from the cruise, if that is the case we will have the cure for you inside our shop.



WE ARE GOING TO ELEVATE YOUR EXPERIENCE IN PUERTO PLATA!


The fact that you will embark in Taino Bay Puerto Plata adds a huge amount of activities and sports that you could do. Perhaps you want to jump on a surfboard and go surfing on the beach right next to the port or even take your first surfing lesson.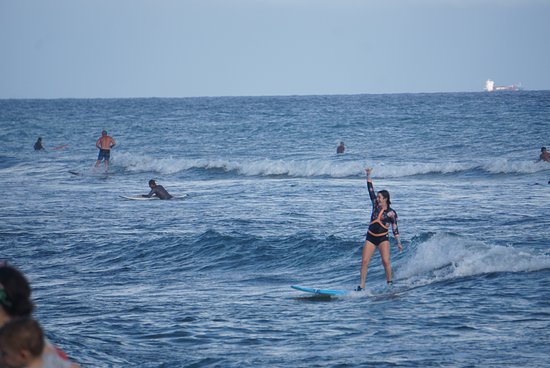 Surfing: Once you embark to the Taino Bay port you will be just a few steps from our Taxi Driver who will bring you the main surfing beach in Dominican Republic and the North Coast. Playa Encuentro. During this trip you will be cruising through different small towns such as Sosua. Once you arrive at Playa Encuentro there will be certified instructors waiting for you to give you your first surfing experience. If you already know how to surf let us know when booking and we make sure to have rental boards for you!


Once you are done with the surfing lessons we are certain you will need to recharge the tank and get some food on your stomach. Thats why we will have a nice buffet for your family/friends to dig in before heading back to the port.

Once you are done eating and drinking some nice Dominican coffee then you will be escorted back to the Taino Bay Port. Once you are there we highly suggest you take a look at our Liquid Blue Taino Bay Concept store and get some unique artisanal souvenirs to take back home from our local creators.

This activity takes 5 hours approximately, plus transportation time.

Book HERE

We cant wait to meet you and get you started on this unique experience provided by Liquid Blue Watersport Center.
Feel free to send us a message for any questions you may have!