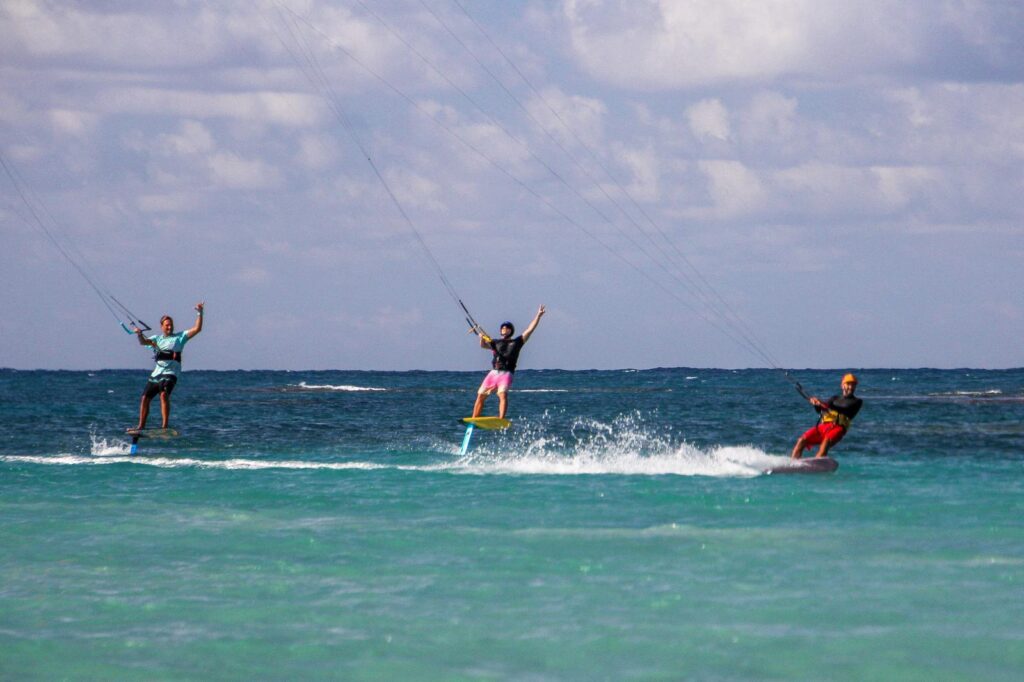 We all know the Dominican Republic is known for being one of the best places in the world to travel for an amazing kiteboarding experience. Though some only think Cabarete/Kite beach is the only place where you could do kiteboarding. Yes, it's true Cabarete is the Mecca of Kiteboarding though so much more to learn about this north coast shoreline.
We can let you know that's a fact, though The North Coast of the Dominican Republic is blessed by the trade winds and swell conditions, to do any type of kiteboarding discipline. From Kite boarding Twin tip, Kite Surf or Kite foil.

In this ultimate Kiteboarding guide you will know where to get gear and what are the different places, rentals, kite lessons, foil lessons, wing lessons, surf foil lesson. This Ultimate Guide will also have all the places on the North Coast to pursue kiteboarding/Kitesurfing.

Where to get Kiteboarding gear in Cabarete?

Cabarete has been in the kiteboarding world for over 15 years and throughout time different kite shops have been developed around the area. Some people like to do their shopping according to the brands that a shop currently holds. Some might also be new to the support and they choose to buy used gear, which is an option we offer or the best one for their buck.

Take a look at the Kite Shops we suggest around Cabarete.

Kite Club Shop: The Kite Club Shop currently holds the brands Mystic and North. Here you will be able to find the latest models of both companies. Kite Club is one of the top places to meet a bunch of people and hangout with the best kiters around town. Not only you can get kiteboarding gear but you can also enjoy a ''cold one'' right by the beach.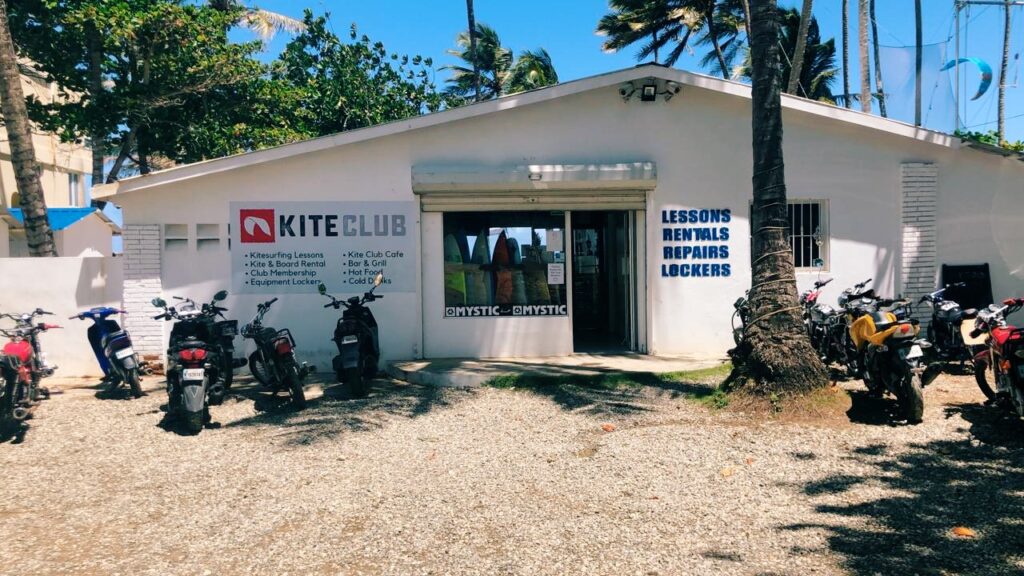 Star Kites Shop: The Star Kite Shop as the name says it they have Star Kite as their main brand. They also have Harnesses bars and Twin Tips. Star Kites is a brand that started out with the big movement of kiteboarding over 10 years ago. Owned by French though mainly established here on the north coast. In this shop you can get some extra gear regarding FCS 2 Fins in case your surfboard needs it.


Liquid Blue Concept Store: This is our shop. Here 99% of the time you will find what you are looking for requiring kite pieces or kite equipment. Here at Liquid Blue we currently use F-One Kites and Manera for the harnesses, wet-suits/board shorts etc. As mentioned before some of you may be looking for a specific screw, kite valve, kite repair, or maybe just get 100% geared up.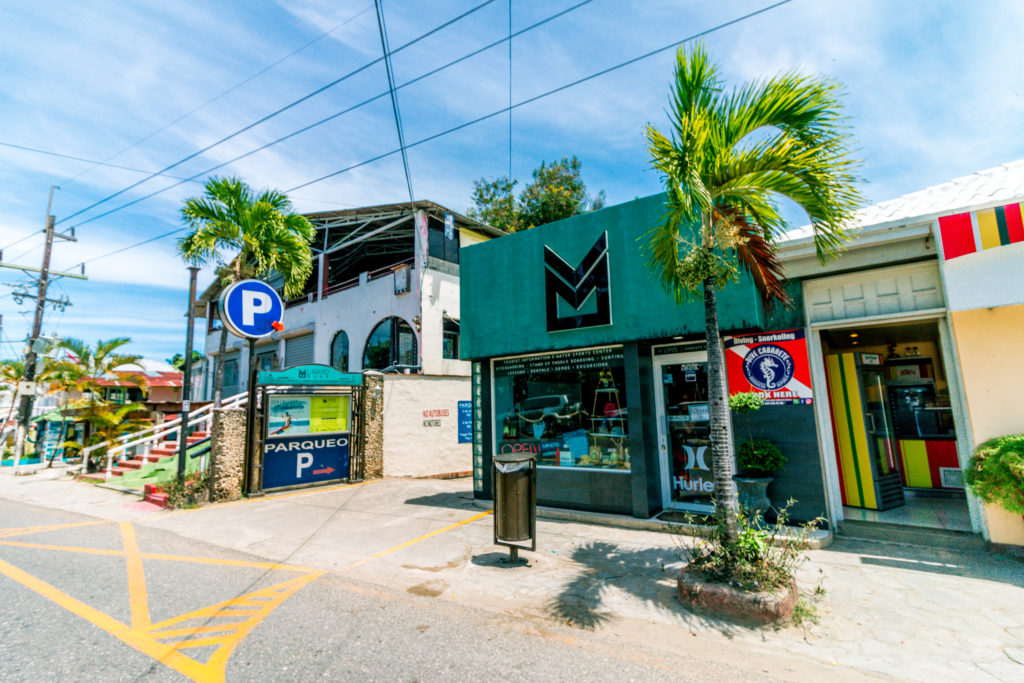 When we say geared up we really mean it. We currently distribute F-One in Dominican Republic and in the Caribbean, and you can PRE ORDER your kite equipment directly with us and still get world wide warranty on any item you buy. If you're running on a low budget we may have some used kites, harnesses and boards for sale, just ask for the current updated list on the shop and you will be provided with prices and notes about our current used gear.

If you're getting into foiling, winging, kiting hit us up!
Come and check us out and for sure we will definitely help you out and guide you through the best choice of your purchase.

If you go to Liquid Blue and show us this Blog, we will give you a Free RedBull or a 10% discount on your next purchase 😉


Best Season to Visit Cabarete for Kiteboarding.

Now, is always the best time to visit Cabarete in general though for kiting and surfing there are indeed special seasons to come. During summer time the warm trade winds from the east hit stronger during this period and kiteboarding here is so perfect that you will want rainy days to have the perfect excuse to rest a bit.

''Summer starts the 20th Of June till September 22nd'' Though if you come in May all the way till the end of august you can guarantee kiteboarding will happen throughout your stay.

The wind blows most of the time over 20 knots by 12:00PM and since the days are longer you will be able to kite all the way till 7:00PM for a sunset session. Kiteboarding at Sunset is always a must do when visiting here!




Lets Begin with the common places that everyone knows about in Cabarete.



Kite Beach: Kite beach for the past 20 years has been the ideal place to learn kiteboarding, east wind hits the beach in a perfect direction and the outer reef protects the shore for having waves close to shore. Making it easy for beginners to learn how to kiteboard without being bothered by the waves.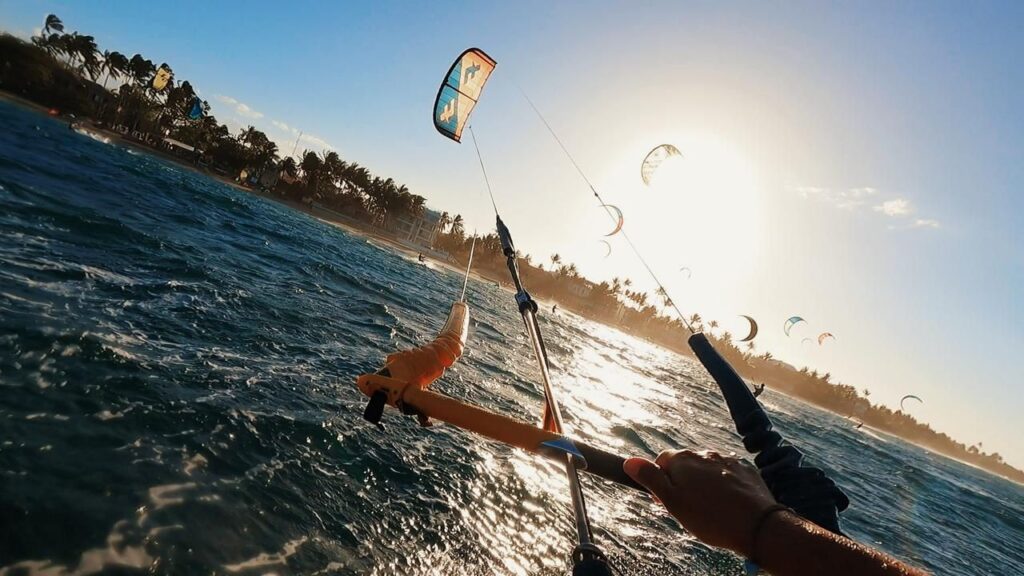 Kite beach also has an outer reef to practice wave riding, though some spots can be quite shallow and you must not hit the reef. Not only will hurt yourself but most of it is a Fire Reef which could lead to burned skin and that's '' No Bueno'.

Overall a Great place to kite and enjoy a great afternoon. Having a couple restaurants by the beach and clubs where you could enjoy a cold beer (or smoothie if that's your thing) and kite all the way till the sun sets.

Wind conditions: Kite winds just like Cabarete Bay share the same amount of wind since they are just one rock apart from each other. Beginners usually have from Kite or the point between the rocks till Extreme Hotel to learn how to come back up wind. After Extreme Hotel, the wind slowly dies and is harder for the student/instructor to come back up.


Cabarete Bay: Cabarete Bay, also known as one of the best places to learn how to kiteboard in Cabarete. People will say that it isn't due to the waves at shore, though learning on some tough conditions will allow you to be able to kite at any other spot if you learn in harder conditions. Some places in the world have very shallow waters and makes it easy for them to just walk, get a board and keep kiting.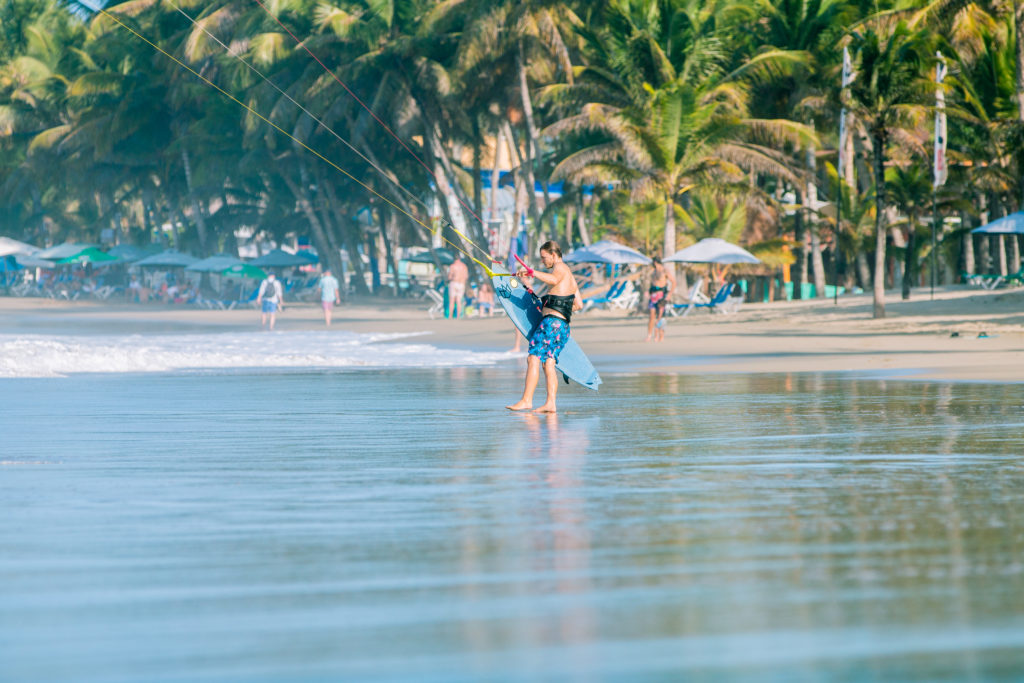 There are pros and Cons: Once you start traveling you will encounter yourself with different conditions, that's why we say if you learn in Cabarete Bay you will be prepared for any other kiteboarding trip you embark on.

Cabarete has also an outer reef to practice wave riding and the beach break of Cabarete once there is a north swell hitting you can encounter some strong beach breaks conditions.

Wind Conditions: Cabarete Bay has wind though not all of its right for kiting. This is because there is one part of the bay that has no wind at all but this shouldn't be a concern for you though it is important to keep an eye out on how up-wind you go according to the bay structure.


Best to stay in the Area from Ocean One till the Kite Beach point and after, before Ocean one the wind starts dying and if gone too upwind most likely your kite will fall down. If you need supervision for your kiteboarding experience let us know and we will arrange that for you.


La Boca: One of the greatest flat water spots in Cabarete. La Boca is located after the main town of Cabarete towards the east. Any taxi or moto taxi will know where this is. La Boca is one of the best places to practice your flat water tricks. World best kite surfers such as Adeuri Corniel and Valentin Rodriguez spend timeless hours of practice in this spot.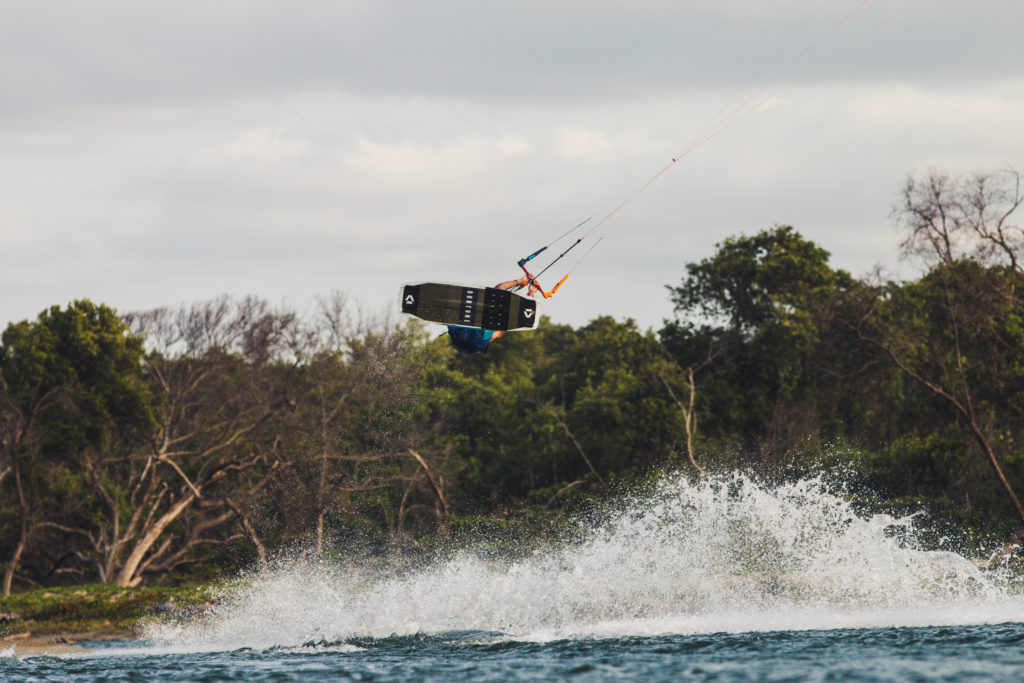 The name of La Boca is because it is located on the river mouth of Rio Yasica. Kiteboarding here will require some experience and it is not recommended for beginners due to the amount of space that you have to kite with.

Here is a Video of Valentin Rodriguez & Carlos David tearing it up at La Boca:


Wind Conditions: The wind condition here will be quite confusing at first since you start going upwind and go back to shore down wind, this is because the river is behind the beach which equals just extra space going downwind/upwind.

One tradition here in ''La Boca'' is to arrive there at 12:00 PM and enjoy some fresh fish across the river and the kite throughout the afternoon. Also we recommend doing a downwinder from La Boca to Cabarete or Kite Beach.
If it's your first time we recommend taking a supervisor with you or a local guide to make sure you do the downwinder successfully and having someone looking over you. For any Downinder or kiteboarding trip you'd like to do, hit us up.



Playa Encuentro: Knows as the best place to learn how to surf in the Dominican Republic, with waves over 300 days a year. Kiteboarding here is also great in the afternoon after the wind picks up. Essentially wave riding is what people come here for or maybe just to be away from the crowd of Kite Beach and Cabarete Bay. This spot is not recommended for foilers since it's quite shallow in most of the spots and the foil can get damaged.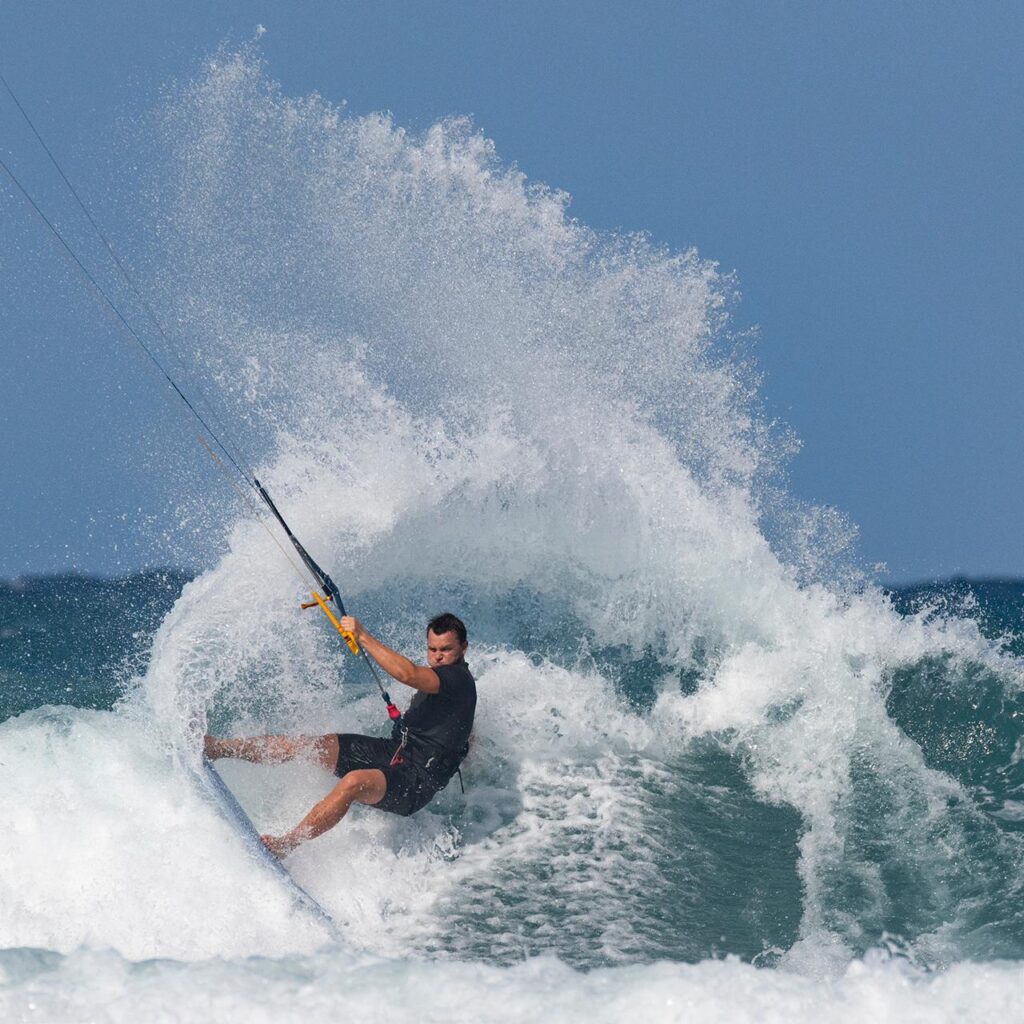 Twin-tip can also be practiced here, people like to practice their flat water jumps in between waves (where the water gets as flat as possible) though this spot can surprise you with 15 foot waves and strong winds. Does Not happen as often though there are some stunt kiters here who live for that.


How to get there? There are many ways to get to Playa Encuentro. One of them is by doing a downwinder and having a taxi set-up that can pick you up by the time you are done kiting in encuentro. Or just going in your own vehicle and setting your gear up directly at the beach. Either one is a great choice, it all depends on what your mood is for the day.


Las Canas: Unknown Kiteboarding spot on the north coast. It was the training ground of the Xtreme DownWinder Challenge. This spot is located by the beach of Gaspar Hernandez, quite tricky to get there if you don't know where to turn. Beach bottom just like the beach of la Boca. Awesome spot to do some jumping with the waves and practice wave riding as well. You will hardly find anyone kiting here though it is a great spot to do so if you are with a small crew and you want to have a solo sesh.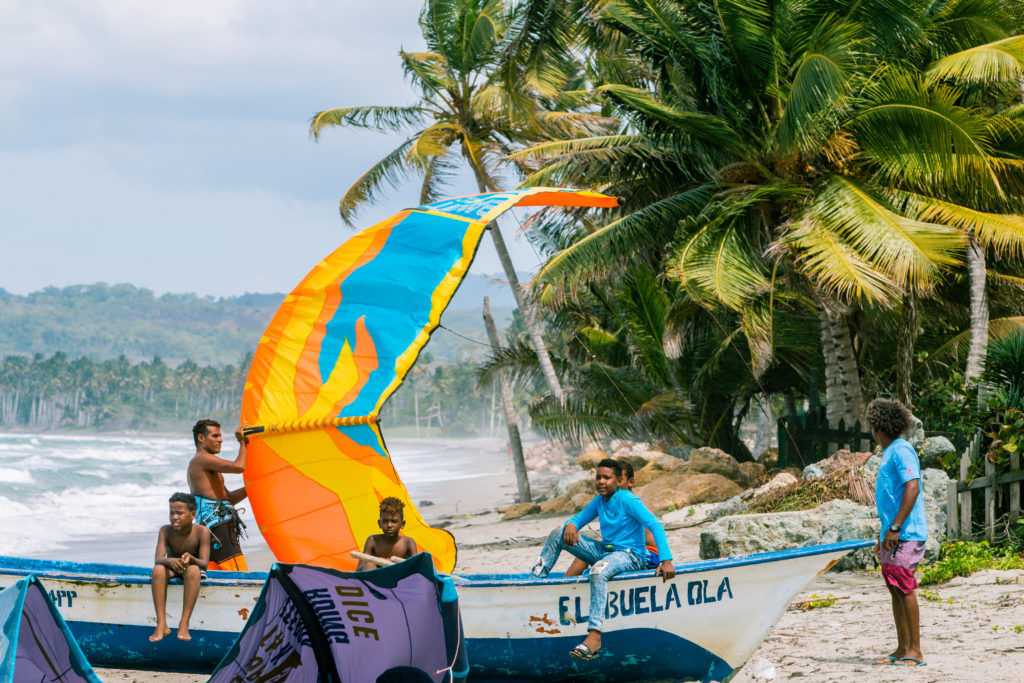 Wind Conditions: The wind conditions will vary, most of the time this spot breaks slightly offshore though during summer you will have the most potential out of it, providing consistent wind of 20 knots +. To get to this spot could be tricky, you can always send us a message and we will arrange your trip.

How to get there: The easiest way to get here would be by getting a taxi, though we can arrange it for you to have the best experience possible around Las Canas.


Puerto Plata: Puerto Plata over the past years has been growing its kiting community. The beach is right by '' El Malecon'' which is located in the center of town. Some spots in Puerto Plata can be quite shallow, though Kiteboarding is being done there on a daily basis.

One of the attractions of Puerto Plata is the statue of Zeus located on a big rock in the water.


Punta Rucia: Punta Rucia located 2-3 hours drive from the main town of Cabarete. One of the North Coast hidden gems. Punta Rucia is located after the town of Puerto Plata and for sure has one of the best saltwater flat spots in the north coast. When Kiting in Punta Rucia will be suggested to go with a group to have the most fun possible and enjoy some of the delicious local restaurants by the beach. Try to avoid eating the fishes and lobsters that are not in season at the moment you go. Our best suggestion is asking for the Red Snapper or the Mahi Mahi, it's quite hard to go wrong with those.


Paradise Island: Paradise Island, as the name says it is the paradise Island in Punta Rucia. It is a sand bank with a few Shacks that provide drinks, fresh fruits and snorkeling equipment. You get here by boat and you can set up your kites on the island. Here the wind blows… blows and strong. If you are good enough you can jump across the Island though make sure that you are good enough in the first place. Here Try to avoid going too much down after the Island. It can get quite tricky to lift the kite if the wind isn't strong though the current will take care of you in an instant.

It has happened before that people have to get rescued by the boat because the wind is taking them so far down the island. This spot is always recommended to go with a crew. If you want to have a helper or a local guide to go with you, send us a message and we will make it happen for you.

This island isn't so big, which means that you should bring your own healthy snacks with you to maintain the energy and not starve during pristine wind conditions.


Buen Hombre: Buen Hombre has lots of history, especially with us since it was our final destination of the Xtreme Downwinder Challenge back in 2019. Buen Hombre is located on the far west of the North Shore in the Province of Monte Cristi. Buen Hombre has to be the place with the strongest wind to kite with. Make sure to check out the tides

Pros and Cons about Buen Hombre:

Pros: Located in a paradisiac surrounding, excellent wind (sometimes too strong), flat water (for those that are into that), usually not crowded.

Cons: Shallow waters, could get hurt quite easily depending on the tides, long ride to go there, limited places to stay though there is one small hotel right by the kite spot which will do the trick if you go with the intentions of just kiting.


Las Terrenas: Las Terrenas is one town from the province of Samana located to the far north east of the country. Las Terrenas has an evolving community and it is rapidly growing. Specially after quarantine it was the touristic zone less affected in the country. Since the Police weren't so strict in the area due to high tourism.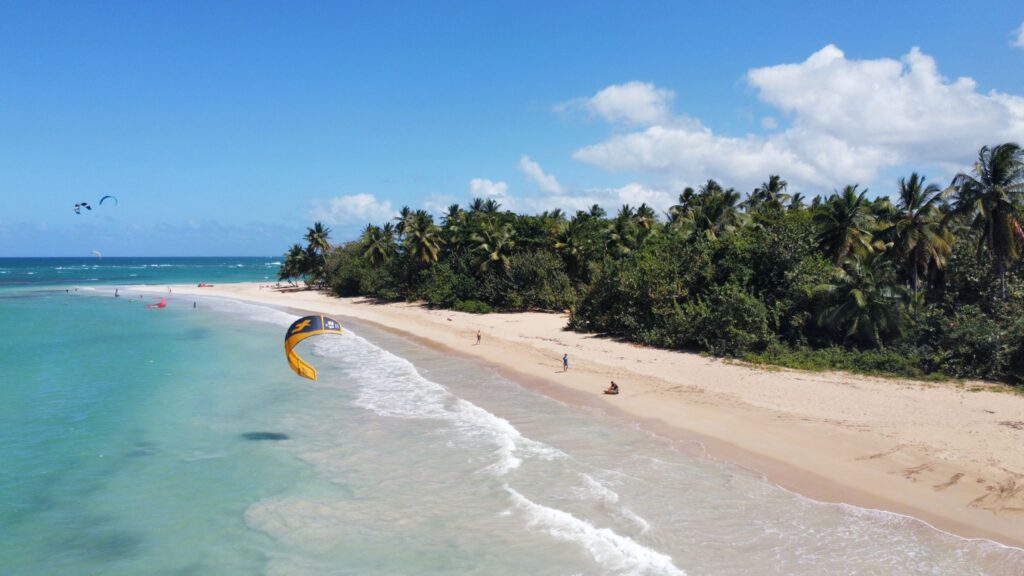 Las Terrenas as I like to call it '' Palm Tree Paradise'' is one of the most beautiful scenery that you will have while kiting in the Dominican Republic. In las Terrenas the main kite spots are Playa Bonita & Coson. Here you are also able to find some lessons with Pura Vida School & Kite World.

Wind conditions here aren't as strong as Cabarete though I will guarantee you that there will be no crowd in your kiteboarding session.

Even though this is a blog about kiteboarding on the North Coast of the D.R we must mention that if you make it to Las Terrenas, you MUST pass by the local french restaurant of Peninsula House Beach Club, It is so delicious you most likely will have to make a reservation for yourself. Can't go wrong when eating at this place.


Kiteboarding Tips for Trips:

1. When going kiteboarding to a spot you've never been first, do a research about the place, just like you are doing right now. Make sure

2. Make sure to have enough gear for different types of wind conditions, this being said Ideally take 2-3 kites if possible. If you are a Do it all type of person then bring all your gear and you'll be fine.

3. Take someone with you: Even though kiting by yourself can be quite fun but nothing better than kiting with friends and people you love the most. Sharing experiences and moments that will live forever with you is one of the greatest perks about a Kite Trip.

4. If your kite trip wasn't any successful look for other experiences to live on. Cabarete/North Coast/ the entire world has many ways of enjoying life, just make sure to make the best out of your time!

5. Get to meet the locals: Hanging out with locals will bring out the value of your trip most of the time. They will know the best places to go with or even better they will take you places you would've never made it to without them.

Shoot your experience: Sometimes the phone wont do the trick when kiteboarding, if you want to collect your memories and bring them back home to show your friends and for your own soul, then we can make this happen for you. Photographers in the area are in high demand most of the time, send us a message a couple weeks before arriving to the country and we will set up everything for you.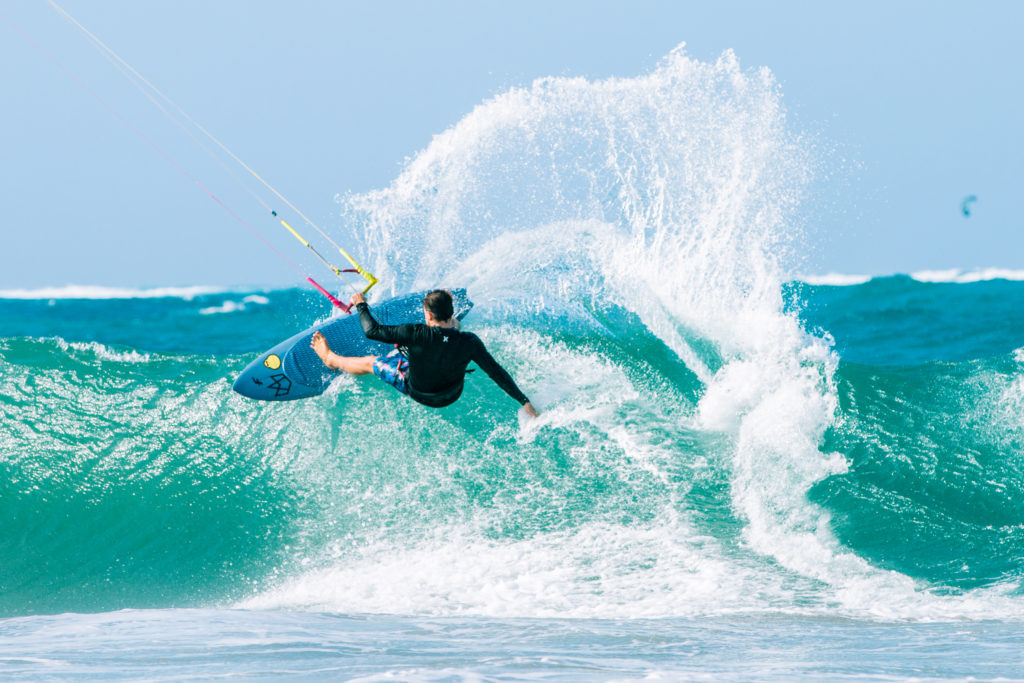 This is it, Kiteboarding on the North Coast of the Dominican Republic will be something you will never regret in your lifetime. Just visiting here is a great idea… learning or going kiting in these marvelous kite spots will be something to do at least once in your life. What usually happens when people visit Cabarete is that they plan for a 1-2 week trip and end up staying 3 months or going back to their country selling everything and live in what we call the Kiteboarding/water sports paradise.

If you are thinking of coming to Cabarete… JUST DO IT!


Get in contact with us and we will make sure that this kiteboarding trip becomes a reality, share our blog on Facebook, Follow us on Instagram and Subscribe to our Youtube Channel!