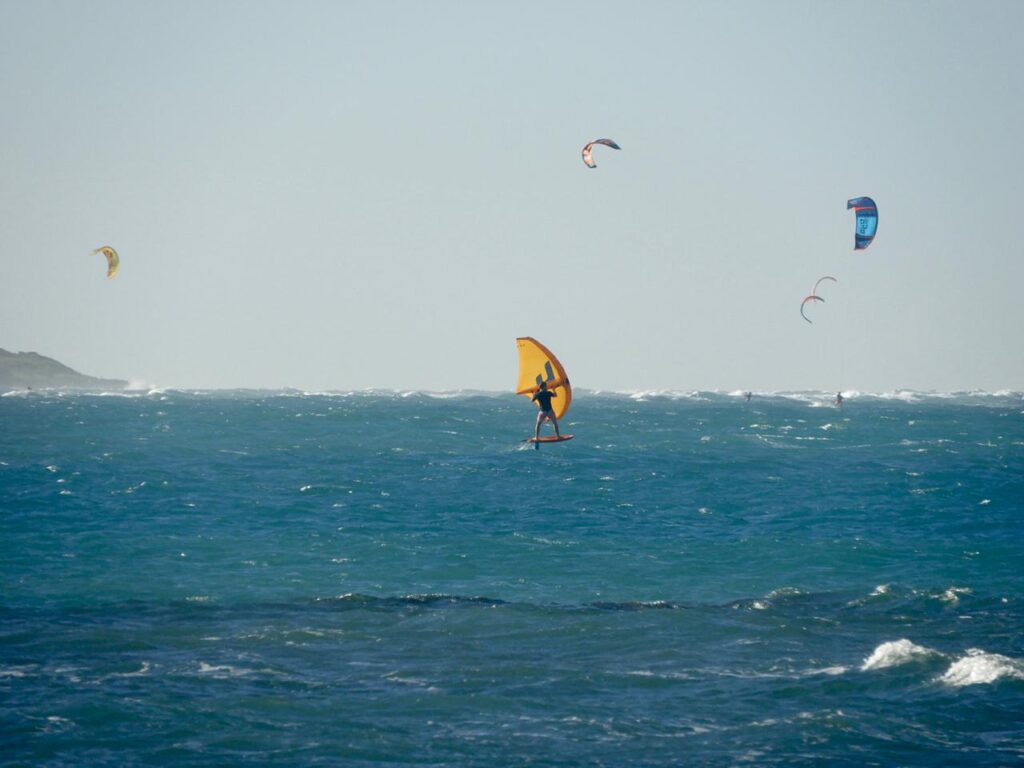 The wingsurfing craze is happening all around the world and with reason!
Winsurfing is evolving ever so quickly as more and more people are joining the movement and pushing its limits. Before trying it, be warned that it is highly addictive!
Wingfoiling is a great extension for anyone who loves being salty under the sun.
Charles Osterlund has been testing out the latest F-ONE and MANERA equipment while practicing this relatively new extreme water sport in Cabarete, Dominican Republic. The last six months of experimentation has taught many lessons to this new sport.
The "do's" and "dont's" in wingsurfing are now being discovered.
Just like kiteboarding or learning how to hydrofoil kitesurfing, there is a steep learning curve in wing foiling that flattens off within a matter of hours. To practice this sport you will have to learn a few skills that will be critical.
The two most critical skills to develop when wingsurfing is wing control and foil control.
Apart from developing the skills needed to master this sport you will need equipment. As the sport continues to evolve new and more efficient equipment is being developed. The equipment and suggestions from 2018 are different from 2019 and way different from 2020.
Personally we believe the sport has hit a level where the equipment produced today will be able to keep up for the years to come.
Learning to wing foil or wing surf is worth it! Wether you have previous water sports background or not it has a learning curb that can be surpassed with proper classes and instructions within a matter of hours-
Here in Cabarete, Dominican Republic – Liquid Blue Cabarete is offering hydro foiling lessons for all water sports. Wether it is kitesurfing, surfing, windsurfing, stand up paddle boarding and winging – we even have access to e-foils (electric hydro foils) the only sport we have yet to master is the boogie foil (not a thing yet though it might become!).
Generally if you have water sports background you will need 2-4 hours of overall instruction to get a solid foundation and understanding. After that it will be all practice through trial and error. If you don't have any water sports background, you might be looking at 4-6 hours of instruction and practice. Private classes and coaching start from 95 USD+ the hour, with equipment.
If you are thinking to get into wing foiling we definitely recommend giving it a shot. Just check out this beautiful video by F-ONE.
If you have the chance to come down to the Dominican Republic – you will encounter not only amazing weather but the ideal condition to practice both land and water sports. There is a daily chance of sunshine, wind, and waves – you simply can't ask for more!
If you have any questions before getting into the sport wether about classes – equipment or anything else pass by our concept store in Cabarete or contact us through one of our methods: Website – Facebook – Instagram or Youtube!
Hope to see you on the water-
Warm and windy regards from Cabarete, Dominican Republic,
Charles Osterlund with Liquid Blue Cabarete
Three important videos to watch before winging