Wing Foil Wave Riding Clinics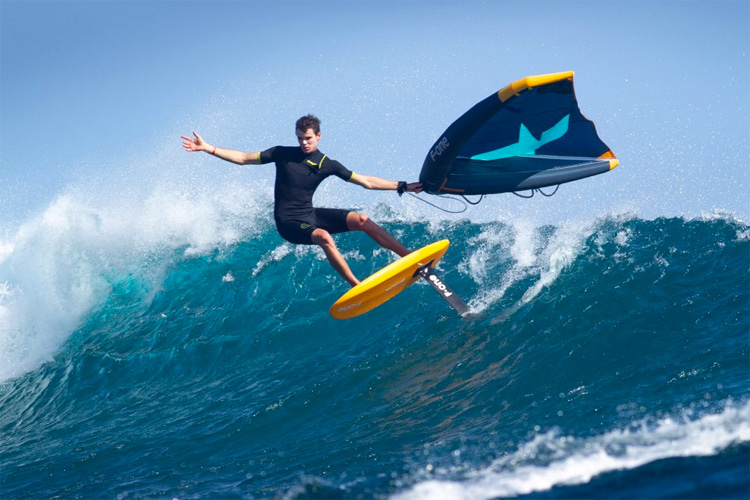 Already quite experienced on the wingfoiling now you want to level it up and transition into riding actual waves. With our advanced wave riding lessons, you will be able to get more knowledge about the wingfoiling, from our most experienced instructors.

Wave riding on a wing foil can be one of the most fun experiences you could ever do on a foil. If you have been prone to foiled before you already know more or less the feeling. Imagine having infinite waves for yourself just by pumping with your wing and generating speed to catch an unlimited amount of waves.

With the Wing, you can even ride the deep water waves that do not end up breaking, just by generating enough speed on the wing and having a long mast.

Wave riding with the wing can be practiced throughout the entire year in Cabarete, though during winter times you'd be catching the bigger waves, with less strong wind.
The Class:
In the wave riding wingfoil lesson, our instructor will go on a separate wingfoil demonstrating to you the tips and tricks to reach perfection in your wave riding skills.

- Jives
- Pumping into the wave
- Riding by just holding the wing
- Transitioning into a 2nd wave.

This session will be divided into 3 days, 1-2 hours per day.

SEND US A MESSAGE TO ARRANGE YOUR WINGFOIL WAVE RIDING CLINIC