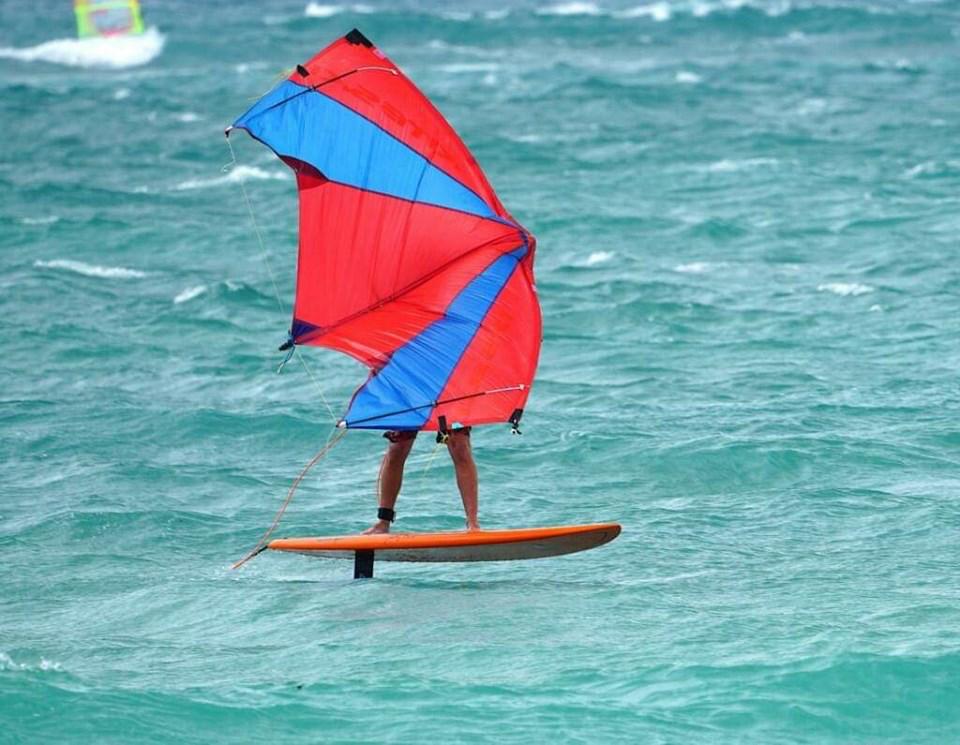 Do you want to practice a sport that is a mix of kitesurfing, paddle-boarding, windsurfing, and foiling? 

If the answer is yes then great because you landed on the right page. Wing Foiling is the right sport for you! We will help you by giving you any tips we know and share our experience with this amazing new sport.

But first of all!

Let's deepen our background behind the sport.

Here is some infos that might be interesting regarding the history behind wing foiling.

Wing foiling is not supposed to replace windsurfing, kiteboarding, and paddleboarding…

It's a compliment, an addition, an alternative, and subgenre of wave riding and sailing.

It's all about carving around, having fun…

It Is not designed to ride fast and neither for jumping

The story around the sport is just as interesting as the discipline itself.

Hand-held wings have been around for decades.

In the mid-1980s, Tom Magruder developed the Wind Weapon, a rigid sail that rotated freely on a windsurf board.

Looking at a bird flight, he realized that it has the ability, through his own energy, to add to the lift of the wind and stay in flight indefinitely.

"With a Wind Weapon, I get the aerodynamic control of a true wing that pitches and yaws and rolls like a bird or an airplane."
Then in 2018 an image of a wing appears once again.
A guy called Flash Austin from Hawaii, famous in the kite boarding world posted a video on YouTube where he flies over the water, towed by a home made hand held wing.

He made this prototype from pieces of fabric of an old kite, assembled with fiber tubes.
The board, a stand up paddle equipped with a hydrofoil, allowed him to fly over the water and to complete a series of turns without losing any speed.

Wing Foil fascinated everyone immediately. Almost every watersport person wanted to know more about this strange but fun looking sport.
Just a year later a famous kitesurf brand launched its first wing model with an inflatable structure inspired from kitesurfing.

Later, in the 2000s, a couple of water sports companies developed a few inflatable wing prototypes that could be used with SUPs.

Tony Logosz , cofounder of Slingshot, designed and filed for patents to protect that invention in February 2004.

After that so many other kite brands appeared in the market with different systems, different styles and colors, and different ideas.

Currently we are going through WING FOIL FEVER.
The equipment is relatively easy to put together.
It has no rigging components, no lines, bars, booms or masts.
All you have to do is inflate the lightweight wing and get to the water.
Simplicity is the concept behind it.

Many people around the world are enjoying this sport and who knows what will happen in the years to come! We are already seeing teenagers being what we can call professionals in this extreme sport.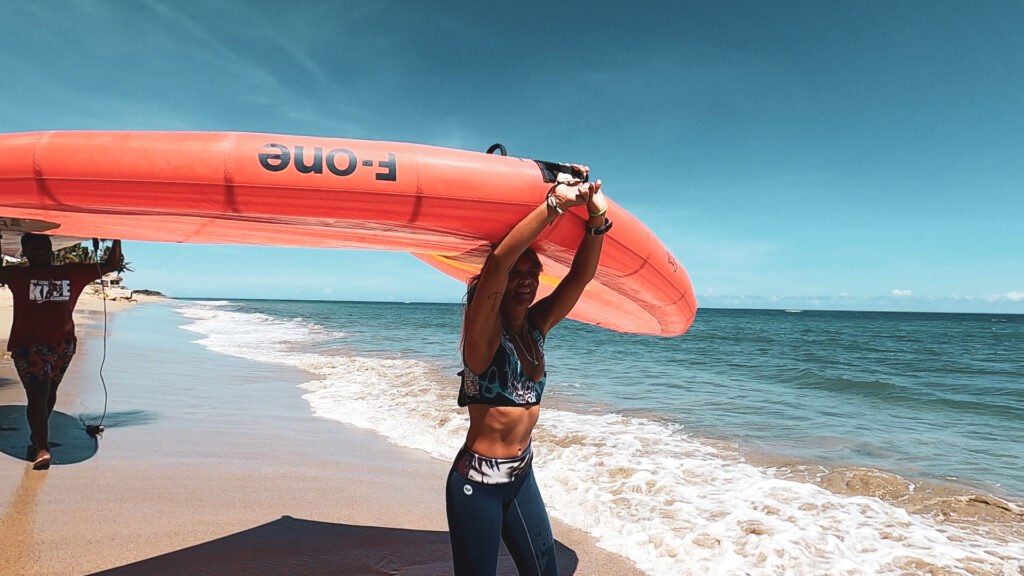 The sport itself has been improving day by day. New things such as techniques, tricks, tips come up on a daily basis. It is very hard to keep up.

But that is why we are here! We will try our best to keep you posted on everything that is going on in the winging world and also give tips of our own.

For more information, videos, you can always check out our videos on Youtube.

We are trying to cover every important topic and also help you improve your riding skills!

Also if you are new to this sport and live in Cabarete, don't forget we offer classes and will provide you with anything you need.

Hope you enjoyed this article and will see you for more!
For any idea or questions you may have, comment in the section below or email us at [email protected]!

If you want to stay up to date with our content  – subscribe to our YouTube and check us out on:
Instagram: @lbcabarete
Facebook: Liquid Blue Cabarete
Website: www.lbcabarete.com
Have a great day!
-The Liquid Blue Team