Liquid Blue Cabarete is your ONE & ONLY surf shop in Cabarete, North Coast of the Dominican Republic.
Some of the categories you can choose from and buy during your stay are the following:

A. Kites, boards & harnesses (F-One, Manera), also AquaAzul Kite glasses
B. Surfboards, fins and leashes
C. Hurley, Vissla, Salty Crew clothing & accessories
D. SunBum Sunscreen
E. Corkcicle reusable water bottles and cups
F. Repairing kits and Services for your kite and other water sports gear
G. Redbull and snacks to keep you active
H. Havaianas flip flops
I. Menstrual Cup and Kegel by Intimina
J. Mosquito Repellent (natural & eco-friendly)
K. Proof sunglasses
L. Liquid Blue Customized T-shirt and Wet shirts
M. Chums & all kinds of accessories for your phone, beach friendly & resistant

You can't find something? We can order it for you!
Chat with expert kitesurfer and crazy wing foil rider Charles at [email protected], or send him a message via WhatsApp:
Hurley Women
Bikinis & Swimsuits:
Fashionable collection SS '22. Featuring more different shapes. Half of the swimwear line is reversible, you can have 2 prints in one product or 2 different colors in one for solids.

Sustainable purposes: the brand uses 'earth-friendly' fabric made of recycled nylon.
Design: Floral to stripe, nice jungle-inspired prints, animal prints, geometrics & pop colors.
Sizes: fits for all the silhouettes, bottoms with full, moderate and cheeky coverage. Adjustable tops, triangle tops, bralette, pull-on or tube. One-piece options, reversible and solid colors.

Beachwear:
Not only swimwear! Shop all Women's clothing at Liquid Blue Cabarete.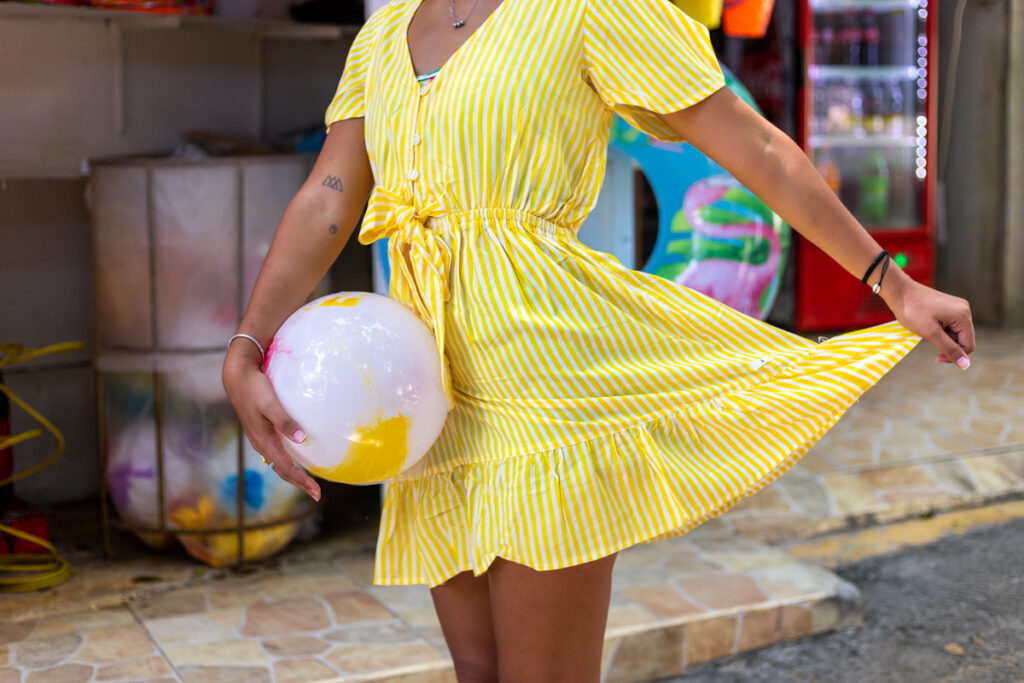 Surf & wet shirts:
Surf is trendy, the surfing community is growing, especially around Cabarete.
Hurley Swimwear is made for surfing and in-water comfort, which is why all products are featuring added support. So that you don't have to worry.
Materials: compressive fabric and stabilizers to ensure locked down and comfortable while surfing, paddling or training in water activities and sports.

Bestsellers:
Adjustable top and moderate bottom, in seasonal prints & reversible. Reversible top and bottom featuring two different prints mix & match so you can have 4 styles in one bikini.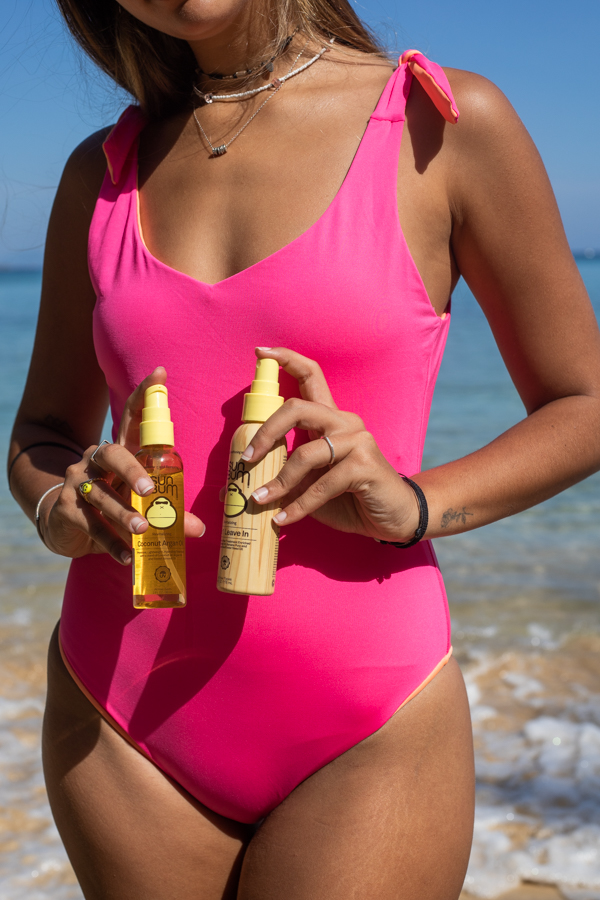 Size chart
Women (https://www.hurley.com/pages/womens-swimwear-sizing-chart)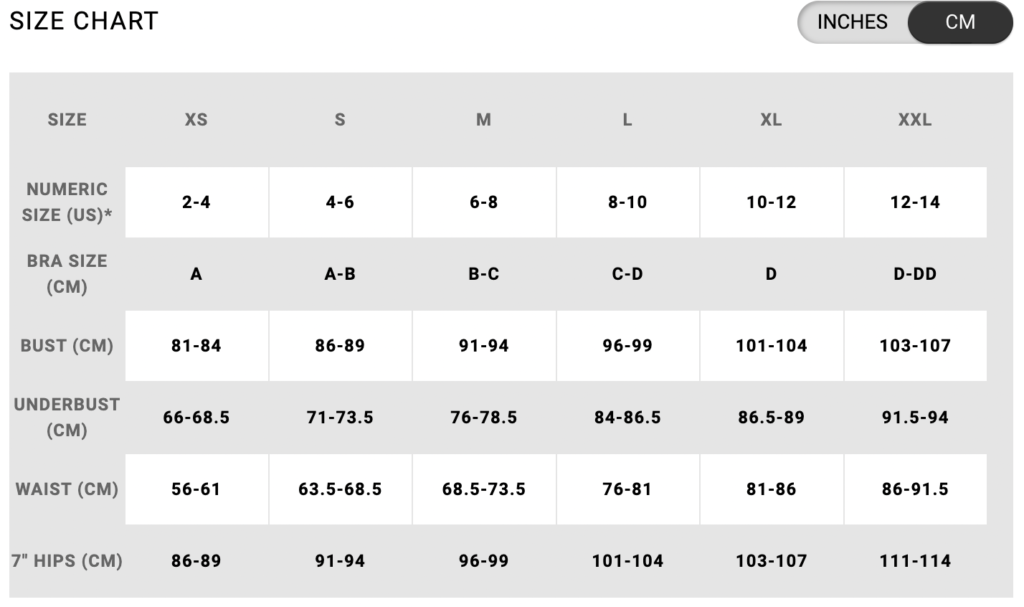 Hurley Men
Boardshorts
A type of swimwear and casual wear in the form of relatively long (knee length) loose-fit shorts that are designed to be quick-drying. Made from strong and smooth polyester or nylon material. Perfect for all surfers and kitesurfers.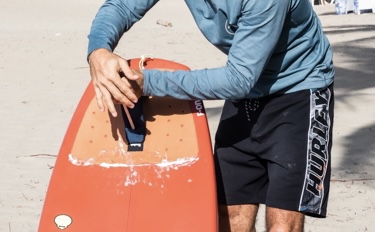 Bestsellers
All Men Board Shorts come in different colors and prints. Sizes from 28 to 36.
Summer Promos have started! Make sure to stop by the store and find out some really GOOD deals.