Wing Foil Tips by Liquid Blue Cabarete
Hi everybody! We are back with a Wing Foiling video!
This is a reminder that as in all sports, practice is what makes a difference, especially if you are a beginner. Wing foiling is a sport everyone would love to do, though the process can be quite tricky.
ADVICE: Don't let frustration win, just have fun and be patient – results will follow.
Learning how to Wing Foil doesn't take a specific time, it is really up to the time and dedication you put into it, on your body type, past experiences, balance, and many other skills and factors that vary in each one of us. Practice is key for Progress.
Learn how to Wing Foil with Liquid Blue Kite & Wing School in Cabarete!
Wing Foiling Course: what's included.
An average 1-day class includes the following (total duration: 2.5 – 3 hours)
Level 1
Theory class on the beach (literally on the sand)
Duration: 1 to 1.5 hours
What you learn: wind, safety, and Wing control
Level 2
Practice session in the water (on your knees)
Duration: 30 to 40 minutes
What you learn: control of the board and the wing
Level 3
Time for action! Stand up on your board and start riding (up to your skill level at this point – practice matters!!)
Duration: 1 hour
What you learn: finally get to practice wing foiling
Advice: we suggest you take at least 2 to 3 classes of the one above before you start wing foiling.
The teachers: Jeury and Charles will be your teachers! These guys are the best in Cabarete and sure know how to ride in the Bay.
To know about the Price List and other information regarding Kiteboard and Wing Foil in Cabarete get in touch with us!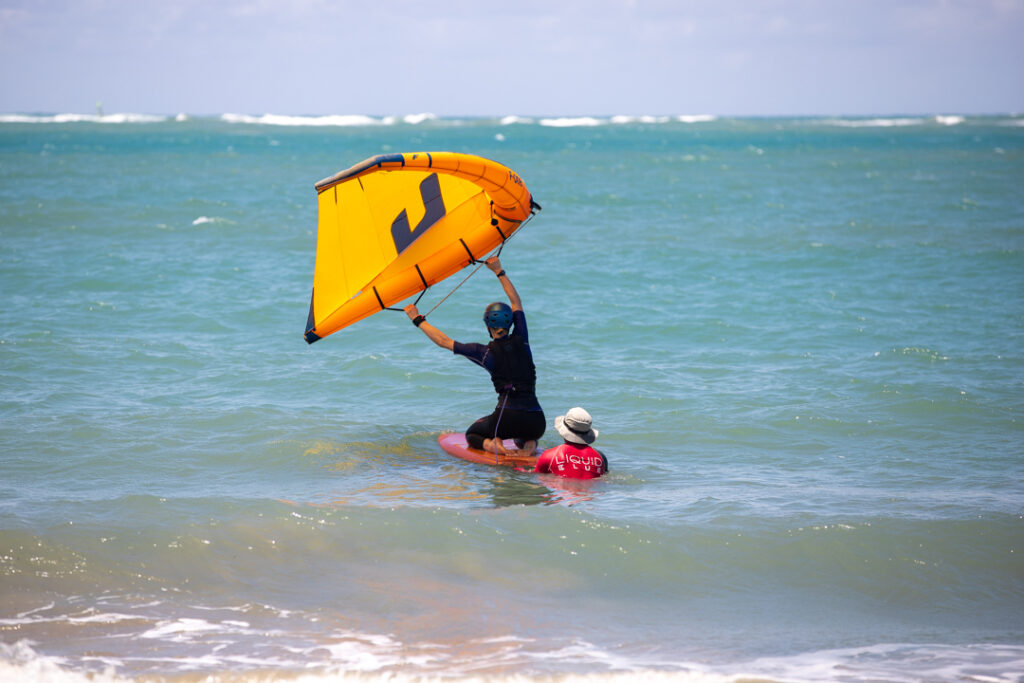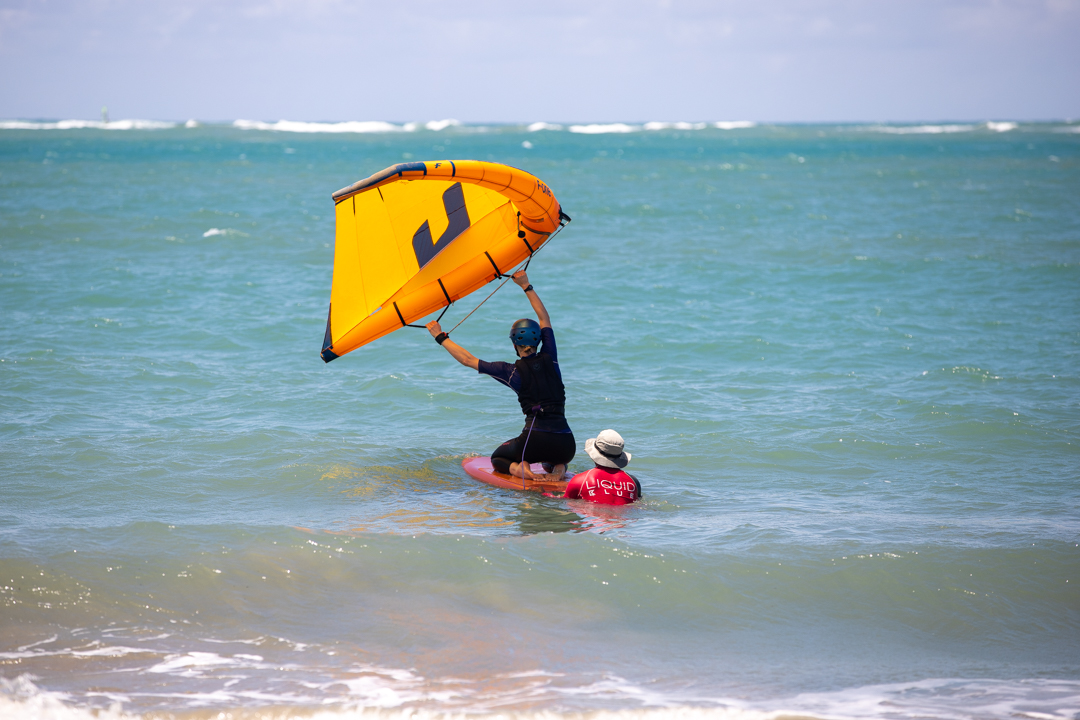 Just so you know, at Liquid Blue Cabarete we provide kiteboarding, winging lessons, and equipment rentals from beginner to intermediate and expert riders.
We also do other activities like surfing, horseback riding, and scuba diving amongst others though we can talk about that! We essentially help people organize experiences whether while down here or before coming down here!
For any ideas or questions, you may have, comment in the section below or send us a message. We will get back to you as well potentially create content around that to help others out. If you want to stay up to date with our content, subscribe to our YouTube channel.
Phone: +1 849 271 9573