Are you wondering if and where it is possible to learn how to wing foil or which spots are best in the Dominican Republic? We at Liquid Blue have the answer!

If you are an ocean lover you probably have heard of the Dominican Republic and its beautiful beaches. Many people associate the island with Punta Cana, a popular destination in the Caribbean. All water sports freaks though visit Cabarete, North Coast of DR, a vibrant town known as the Watersports Capital of the World, where our concept store is also located.
If you happen to be interested in learning water sports safe and efficiently make sure to reach out to us.
---
Cabarete is a mix of flat water and wave spots located on the Northern Coast of the island. Everything from surfing, kitesurfing, windsurfing, wing foiling, scuba diving, and stand-up paddleboarding can be practiced in Cabarete Bay.
There are valid reasons why Cabarete has become very popular and considered by many the best place to visit and live in the Caribbean. 

If you had the chance to come down here and travel around the island you might have heard of Playa Grande, a lush tropical beach, not as crowded as Cabarete, also located in the North Coast of DR, in the Rio San Juan area.
It is a 45 minute drive from Cabarete to reach the spot, once you arrive at Playa Grande you will see the marvelous Amanera beach resort and its private golf course as well as Playa Preciosa.

We at Liquid Blue decided to go on a road trip with some video gear, a couple surfboards, lots of SunBum sunscreen, hot coffee and plenty of water to stay hydrated throughout the day, and last but not least our latest catalog addition, the one and only F-one wing and foil.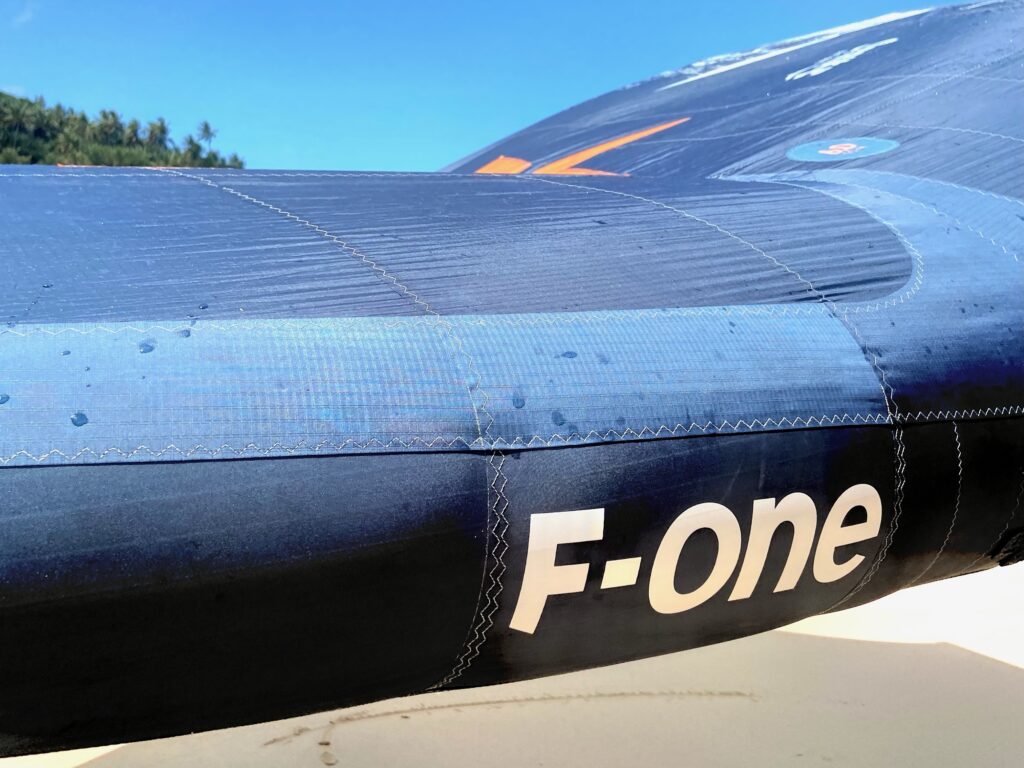 We weren't sure about whether Playa Grande was a good spot to wing foil or not, since nobody has ever gone wing foiling there and the beach is mainly known for surf waves.
While most people were surfing we waited a bit longer until the wind got stronger around 12 pm and decided to give it a try: we can officially say that Wing foiling in Playa Grande is possible!

Why should you plan a trip to Playa Grande and/or Cabarete to wing foil?
Easy. You could be the next person wing foiling in the Caribbean and enjoy the breathtaking view! Moreover, Playa Grande is hidden in a gorgeous natural landscape, in a more isolated area of the North Coast of the Dominican Republic, this is why it rarely gets overcrowded, allowing you to fully enjoy the day, especially from Mondays to Fridays.
If you are new to the sport and are thinking about learning how to wing foil this is the right place to be! Also, wing foiling in Cabarete & Playa Grande is easy to learn and practice, no matter what your level is.

Good to know
The Dominican Republic is one of the biggest Caribbean islands and offers some of the best and most beautiful kitesurfing spots in the world with amazing wind conditions from December to September. Now that wing foiling is starting to be known by the surfing community it is really easy to access the same spots that kitesurfers truly enjoy from most international destinations, offering you some of the best wing foiling experiences you'll ever have!

Winds average around 8 to 25 knots depending on the spot. You'll find flat water, beach break, reef break spots, and small to big waves (between 0 to 2.5 meters). Water temperatures are usually around 25 to 28° Celsius, so wearing a wetsuit is totally up to you.
To make sure you prepare for the trip to Cabarete & Playa Grande and have fun wing foiling, make sure to contact us.

Check Liquid Blue's IG account for more details!

Here's our email in case you would like to know more information or have any questions when visiting Cabarete, Dominican Republic.

Warm and windy regards,
LBCabarete team