Wing Foiling: interesting facts, history, & trends.

Wing Foiling is becoming the most trending extreme water sport in the whole Cabarete Bay. And the rest of the world? Let's find out!
We at Liquid Blue have been practicing and exploring this discipline since the beginning, about three years ago. But this sport has its own history and became popular somewhere else before reaching the Dominican Republic waters.
What is wing foiling, and when did it start? How will it be in the future? Keep reading to find out.


ABOUT WING FOILING
Wing Foil, Wing surfing, or Winging is a new board-riding sport that is booming in Cabarete and in the rest of the world. It combines the disciplines of windsurfing, kitesurfing, and foiling.
All you need to do to wing foil is stand on a board that has a hydrofoil while holding a light wing that pulls you around thanks to the wind. Winging is a simple and accessible sport. You just need lots of practice to find your balance. Usually, a beginner get started on a larger board so that you have more stability.
Is Wing Foiling easy to learn? Compared to other water sports it can be pretty easy, and accessible to everyone that has never practiced water sports. As with everything, it takes lots of practice, determination, and consistency, with a little bit of patience.
HISTORY OF WING FOILING
Started in the '80s with Jim Drake, one of the inventors of windsurfing, who arrived in Kailua during the Pan Am Cup 1982 with some sort of handheld wing. At that time the wing was mounted on rigid tubes and wasn't as smooth or light to handle.
Meanwhile, Roland Le Bail created the "Bird Sail" (slender wing with rigid structure) that worked on both water and land. Due to the popularity of the fun board, his invention wasn't noticed.
Around 1987 appeared the "Wind Weapon" by Tom Magruder, looking like a "Bird Sail" mounted and connected to a windsurf board by a mast end.
WHY DID WING FOIL BECOME A POPULAR SPORT?
In 2000, the «KiteWing» developed: featuring a rigid structure made of aluminium tubes, looking like the "Bird Sail" and used for sports on ice.
In the years that followed, with the evolution of inflatable kitesurf wings the "wing concept" started selling and got the market's interest, up until today, where day by day, water sports gear increases in quality and features.
Today Wing Foiling is considered an extreme sport thanks to its great freedom of movement.
WHEN DID WING FOILING BECOME POPULAR IN CABARETE?
In 2020 we started seeing the first wing foiling equipment in the Dominican Republic.
At Liquid Blue Cabarete we were the first ones to introduce this extreme water sports to the town, providing lessons and equipment rental. Some tourists would come to visit with their own gear until eventually the sport became a trending activity to practice in the Bay.
We like to say that we were the first one in bringing it to the island, which could be true 😉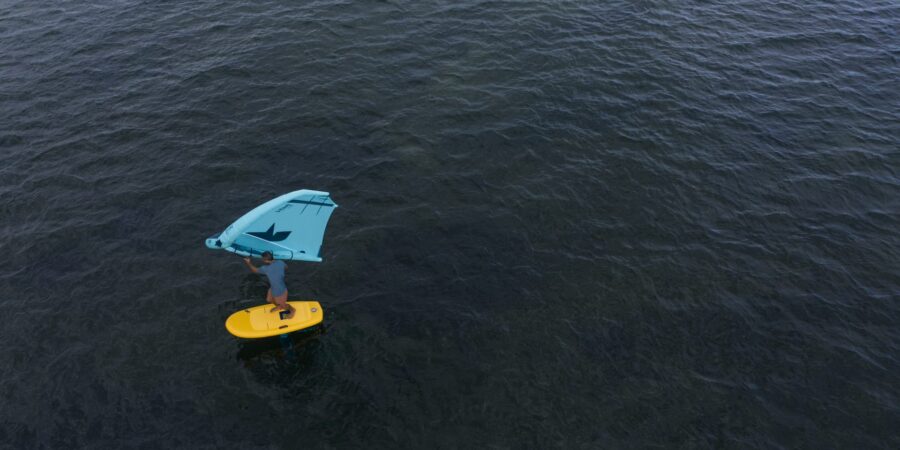 Q&As about Wing Foiling in Cabarete? Let's chat!
Keep scrolling the page for interesting video content about Wing Foiling.
WING FOILING VIDEOS THAT COULD BE INTERESTING FOR YOU:

CONTACT INFO
Liquid Blue Cabarete provides wing foiling lessons and equipment rental services, making sure that you get the most out of this extreme water sport! You can chat with us via WhatsApp at +1(849)201-8694 or email us at [email protected].

YouTube
Instagram
Facebook
Website

#wingfoil #wingfoiling #cabarete #dominicanrepublic #prone #foilboard #liquidbluecabarete #lbcabarete