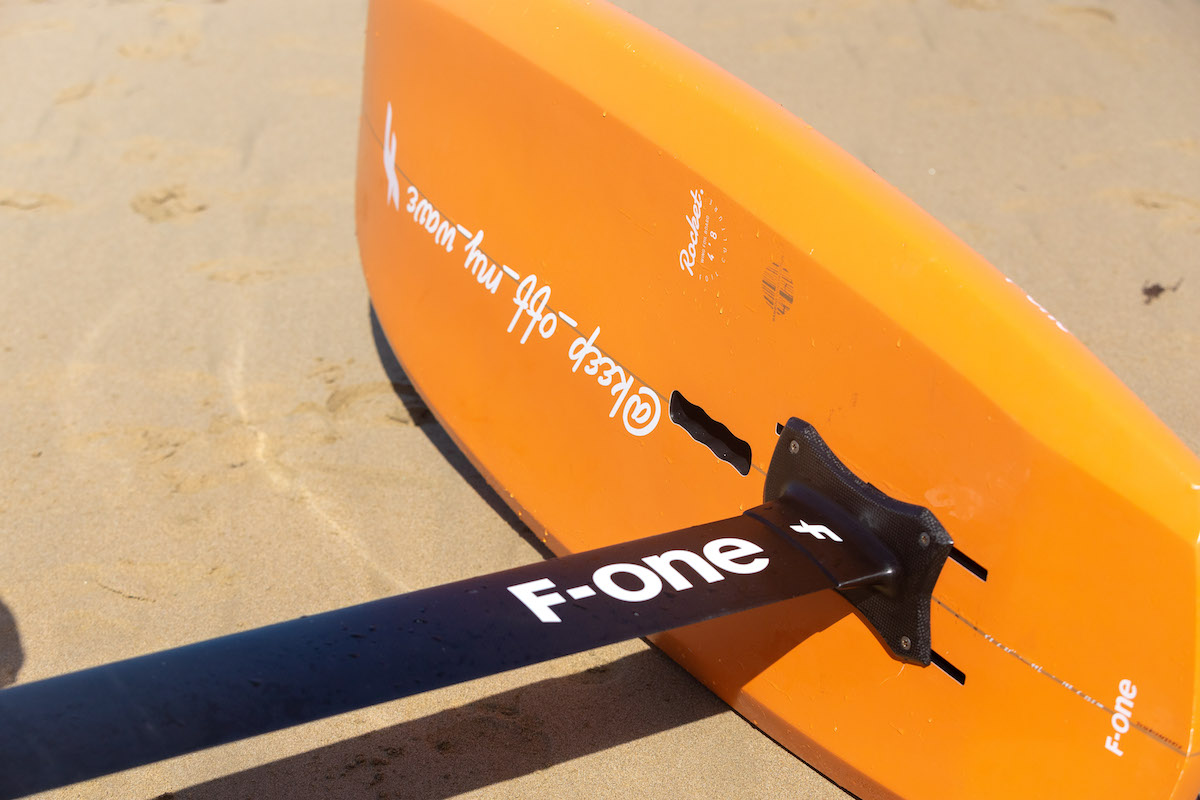 How to choose your foil board and why should it be an F-ONE?
F-ONE's Research&Development team worked on finding the perfect balance between volume and size for the 2022 foil board collection.
Just so you know, a board needs just enough volume to float but not too much so it doesn't hamper the take-off, turning abilities, speed, and overall session.
The Brand also focused on improving the strength and stiffness of the boards as the sports community has taken their riding skills to the next level, jumping higher, and developing new moves, all new standards that the brand is keeping into consideration when increasing efficiency in new products.
Find out about F-one latest news and products here:
Here is our guide to help you choose your F-ONE board, considering the following important elements:
Your skill level
Your weight
Your usual riding conditions
First things first: why choose an F-one foil board?
We at Liquid Blue decided to choose F-one boards for the personal use of our instructors and to provide the best product in the market to our customers, that are also passionate about this water sport.
After long research, lots of feedback reading, and requests from our top clients/riders we believe F-one is the best, offering incredible boards for anyone addicted to foiling.
Important: F-one boards are narrower, thinner, and more compact than most brands on the market, allowing more speed and control in all types of performances, from a beginner level to the most advanced one, reason why we wouldn't change them with any other competitor brand!
Depending on your skill level, your weight and level determine which volume is best for you you want to keep in mind the following guidelines:
Beginner: Weight + 40L.
If you want to get started with wing foiling and you're coming to Cabarete, North Coast of the Dominican Republic to learn this sport, you should look at boards with a volume of 100L and above as a beginner.
Intermediate: Weight = Volume.
If you are already confident with the sport and have a little bit of experience in handling your wing and foil, the volume of your board can roughly match your weight.
To see which board is best for you, get in touch with our Wing Foiling expert, Charles, from our Liquid Blue team – he will provide assistance right away.
Advanced: Weight – 15L on.
For all of you with good skills, you might want to start reducing the volume of your board in order to improve maneuverability, responsiveness, and speed. Only the sky is the limit.
Get in touch with our wing foiling expert and instructor if you need support in finding the perfect foil and board during your stay in Cabarete or if you are not planning to travel to our Caribbean town any time soon, and still want someone's opinion and support, make sure to reach out to our team via WhatsApp at +1(849)271-9573 or via email at [email protected]
Wherever you are in the world, make sure to watch our video on how to get started with wing foiling! We hope it is useful to get some tips and info about the right gear and a couple of techniques to practice your moves before getting in the water and when approaching the sea.
Warm and windy regards from LB Cabarete,
We hope to see you soon!