Cabarete is located on the North Coast of the Dominican Republic in the beautiful province of Puerto Plata. Cabarete, is the Carribean's watersport center, with the perfect groovy beach town village. Surrounded by bars and restaurants with local Dominican food and it is known as one of the best places in the world to practice almost any kind of extreme watersport there is, from Kiteboarding, Surfing, Windsurfing Bodyboarding, Foiling and SUP.
Whether you are coming for vacation or moving to Cabarete, this will always be the right place to go. Cabarete is the perfect town to visit if you are planning to introduce a watersport in your lifestyle. It is remotely easy to join the community of any watersport around here, just be friendly and respect the locals.
Why you should do watersports: Learning any kind of watersport will boost your energy and your happiness. It will help you to maintain in shape or reduce weight depending on the number of hours that you put into any of the activities. Surfing and kiteboarding are the most common watersports practiced nowadays in Cabarete. All watersport depend on the power of mother nature, if mother nature doesn't provide the conditions then it wouldn't be possible. If there is no wind you can't kite if there are no waves you can't surf, though Cabarete has it all and there are always some activities you can do in Cabarete to keep the action going. 
Introduce a sport in your life: For the locals around town involving themselves into a watersport has been a life-changer for the entire community. Where people from the streets that live in places with fewer resources, there is hardly any hope for them, unless they introduce a sport in their lives to motivate themselves. In this case, the sport that brings hope to the Dominican Republic is Baseball, though having a community and a beach easy to reach with some local support, people go places. Kiteboarding and surfing are a great inspiration for the local kids in Cabarete, they have the hunger and the potential to be the best athletes they could ever be, but they must stay away from the bad desitions and habits. Just like Adeuri Corniel, 19-year-old kiteboarder, Olympic gold medalist from the latest ''Youth Olympic games 2018'' in Argentina. Currently #5 in the GKA world rankings.

When they get into surfing they just focus themselves on being a better surfer a better person to maybe in the future be able to proudly represent the Dominican Republic in the sport they have pursued within the years.

Surfing: It is more than a sport is a lifestyle, and as cliche, as it sounds surfing, is one of our favorite way to get connected with nature, that fact that is just you and your board and the ocean against you, challenging your mind and body to catch the ''the perfect wave''. Surfing for us is a morning meditation and a mind reliever, it is the best way to wash out all the stress from work and start your morning with a smile on your face and spread positivity around you. For me personally is a routine that I have implemented when I moved to Cabarete 9 years ago and it is still today my favorite thing to do in the whole world. Perfect to get your body moving and implemented as a full-body workout with cardio, balance, and resistance and most importantly the fact that you face one of human's biggest fear drowning.

Mentally being prepared to confront the big waves that will break on to you before getting all the way to the peak, to then paddle stand up and enjoy the ride. Just like life challenges you, you must never give up, when time gets tougher when the bigger sets are hitting you there is were you must provide that you can actually achieve anything you put your mind and body to it, in this case, would be facing a big wave (a fear), or pursuing a new job, or talking to your boss, or solving any personal life issues.

When introducing surfing in your life you will be so in love with the sport that no matter how big is the party if there is waves the next day from a good swell you will cancel all your plans for the night before. You want to have as much energy as possible and not be hangover when surfing. Not fun, not recommended.
Kiteboarding: Just amazing sport to relieve your mind, being your own sailboat, the closest feeling of walking on water, feeling free with the wind and exploring the never-ending horizon. And what a better place than Cabarete, where there are more than 300 days of the year that you could practice this sport. Imagine being able to embark on a sailboat that fits on a backpack and you can take it anywhere in the world where there is some wind and water or snow. Kiteboarding will not only make you feel free but the number of disciplines that kiteboarding has will make it always a fun sport to practice and relief your mind.

Get rid of your bad habits: We are not saying that you should stop drinking or smoking, though if you ask yourself is it worth or even better why? Then you should really think about it, usually, a lot of people say ''its fun to drink'' our answer most likely be, can't you have fun without consuming alcohol or drugs?
The fun is all in you, though for some people who are already deep into this routine of drinking Friday and Saturday nights will be harder, but not impossible. For you to get into a better lifestyle and feel better about yourself you must replace what you did before with something new. What better way than introducing a waterport in your life?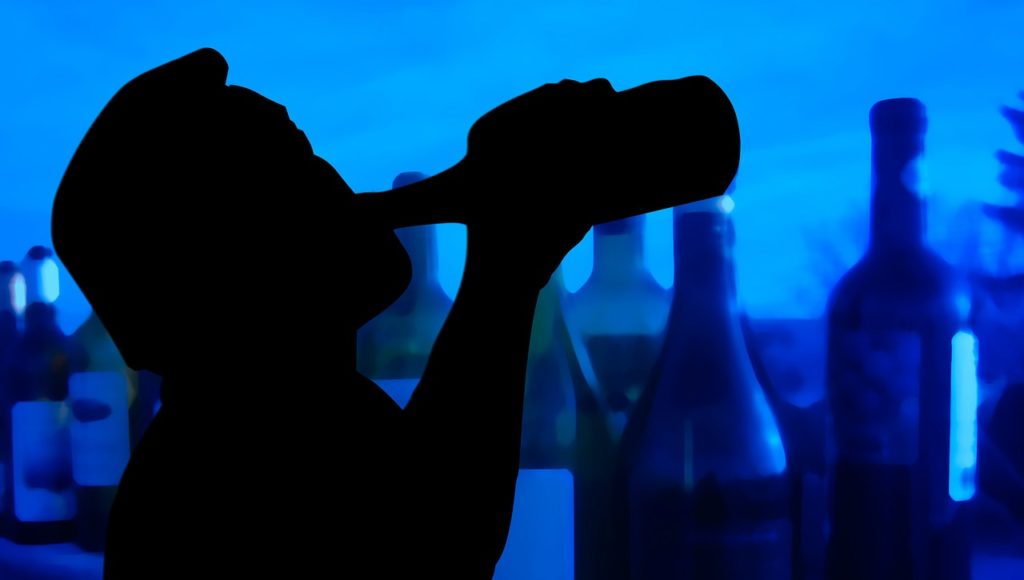 Other bad habits: Bad habits could be anything really that won't help you to be a better person today than what you wear yesterday. Bad habits could be eating junk food, lying, not listening, interrupting, unfocusing or even worst slacking on some work.

That's why a good surf in the morning or a good kiteboarding session in the afternoon relieves your mind and focusses your energy in only 1 thing, get the best wave or jump the highest or land a new trick, or reach long distances just like the ''Xtreme Downwinder Challenge''.

Get your Natural High: IS NOT THAT HARD! Do what you love the most, could be baseball basketball, soccer, working out, running early in the morning, swimming stand up paddleboard you name it just do something that will put your body into action! Eating better will also benefit you in the long run and will help you to perform better each time. Avoid partying consuming alcohol, you can still enjoy the party and have a blast, remember you are the fun!
Kelly Slater said it best in this video by Natural High. If you don't know who is kelly slater lets just say he is a ''living legend'', with 47 years old of age and 11 world championship tour trophies under his name and it is still hungry for more, though he listened to his mother's advise and he kept it for the rest of his life. He was 100% sure of what he wanted to be when he was growing up, he wanted to be the best, and to be the best you must give your best.
Enjoy your life to the fullest & find your natural high.